Back to Scotland, the summer of 1969.
I'm a little confused; the last photo that I posted was of a sign that said Balmoral/Aberdeen.Braemar - but we'ed already been to Pitlochry - which was AFTER Balmoral/Aberdeen on the slide magazine labels. Oh well, perhaps we're a little out of order.
The slide I labelled "Cumbernauld Bridge" was actually the Firth Railway Bridge. The other one was the Firth of Forth road bridge.
We pick up where we left off:
Aberdeen Castlegate. Cool car in the foreground!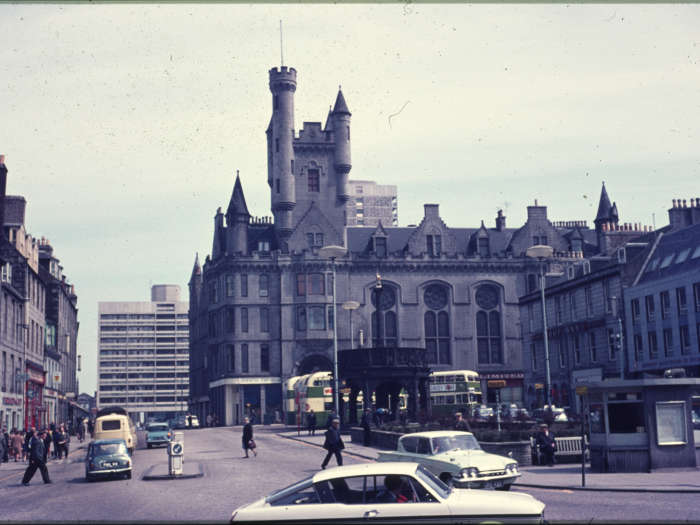 Love the folks sitting on the bench - just hanging out.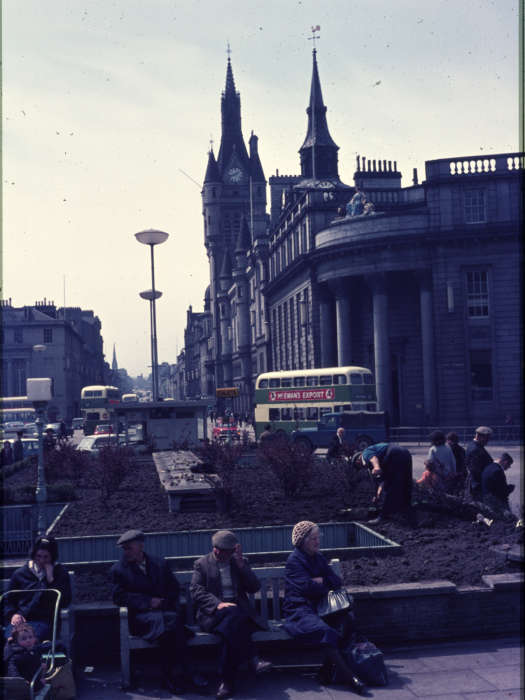 Tower of the Aberdeen Arts Centre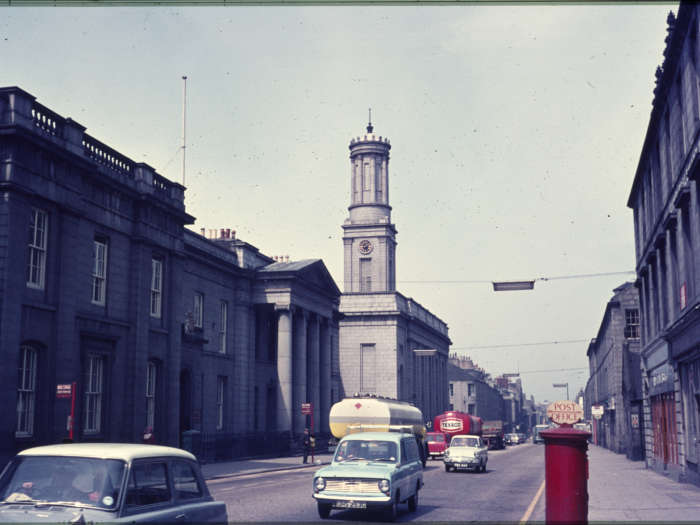 Balmoral Castle gates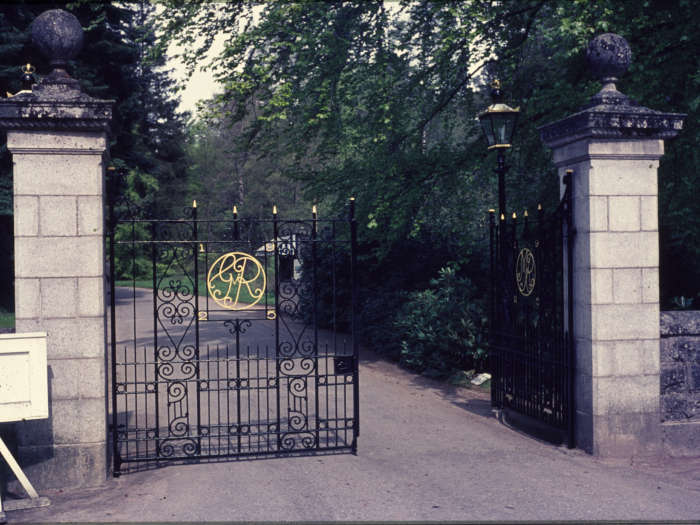 Balmoral Castle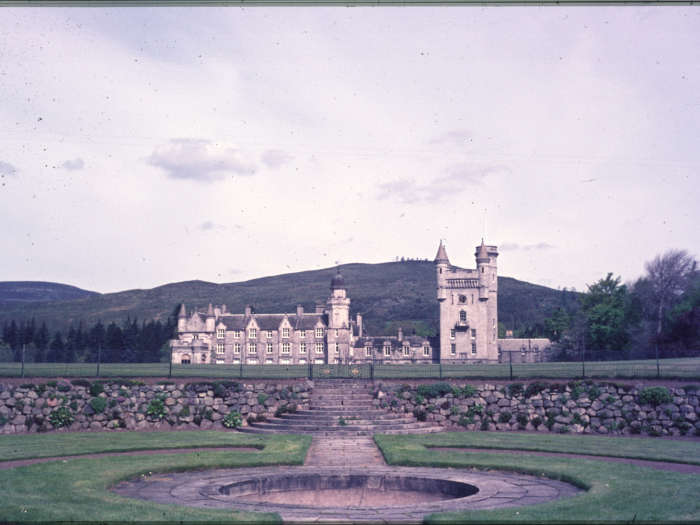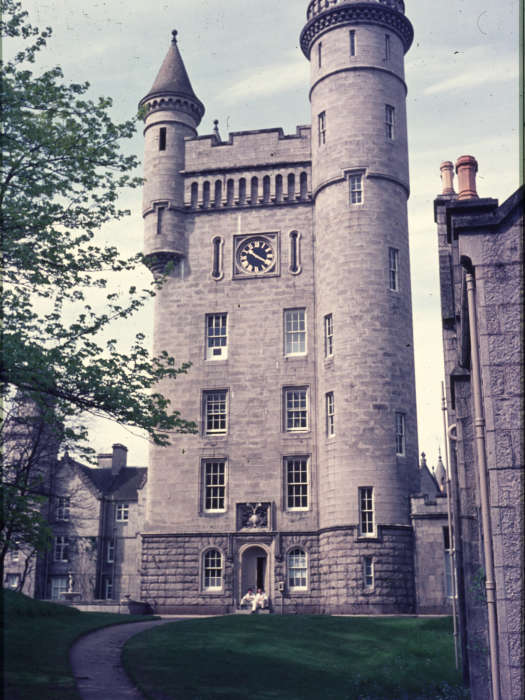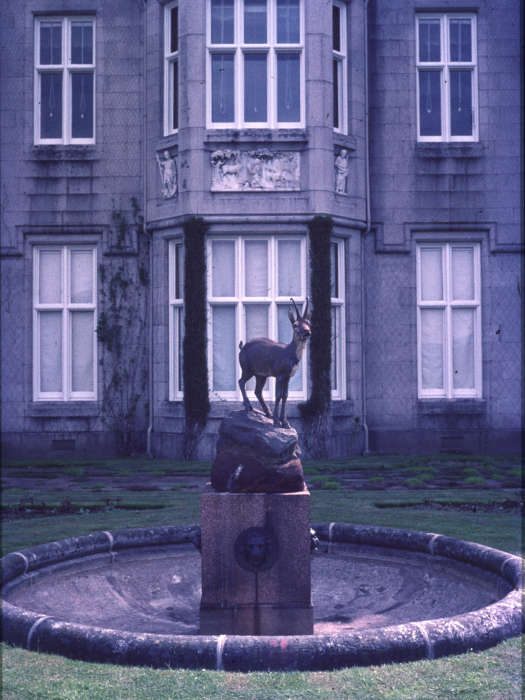 I'm skipping some flower shots...
Don't know where this is. I suspect that one would simply call it a 'stately home'?
Google image search isn't much of a help; I don't have enough clues to give it.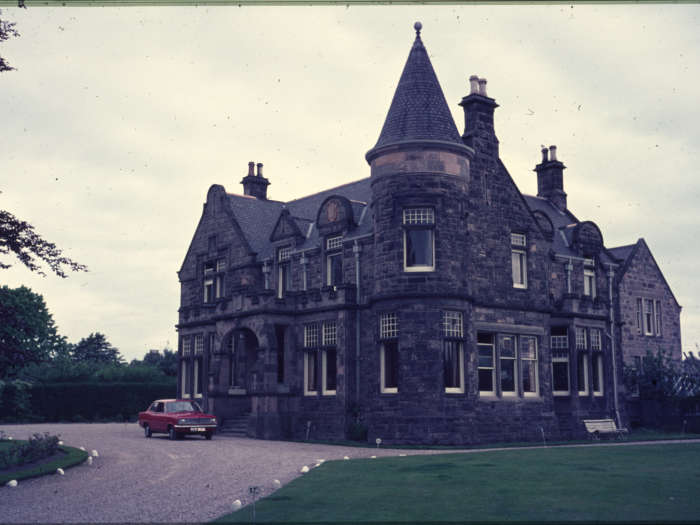 Too bad about the telephone pole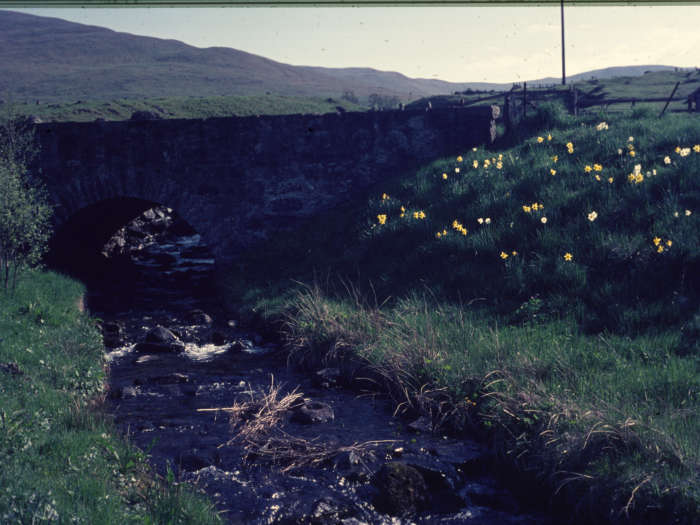 She'd be what, nearing 50 now?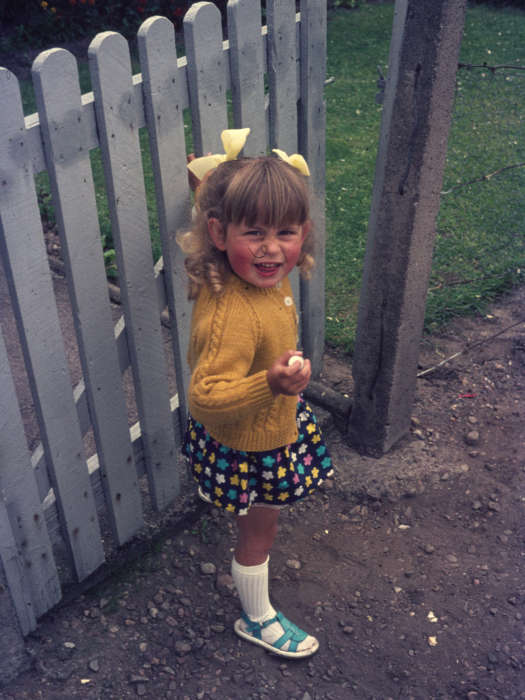 "Wrong" side of the road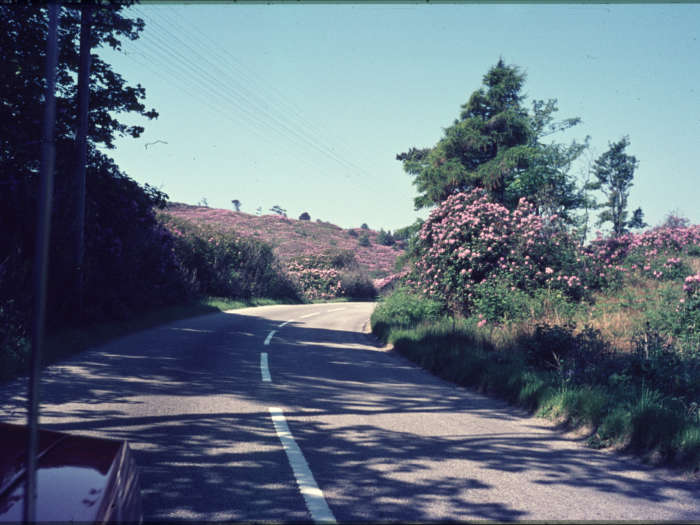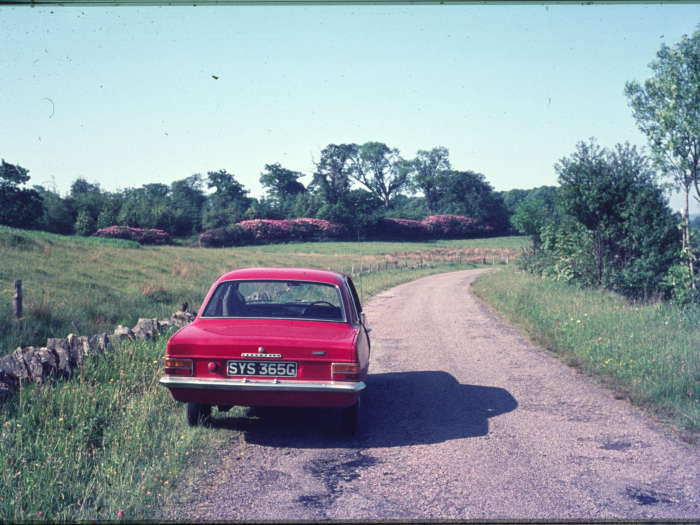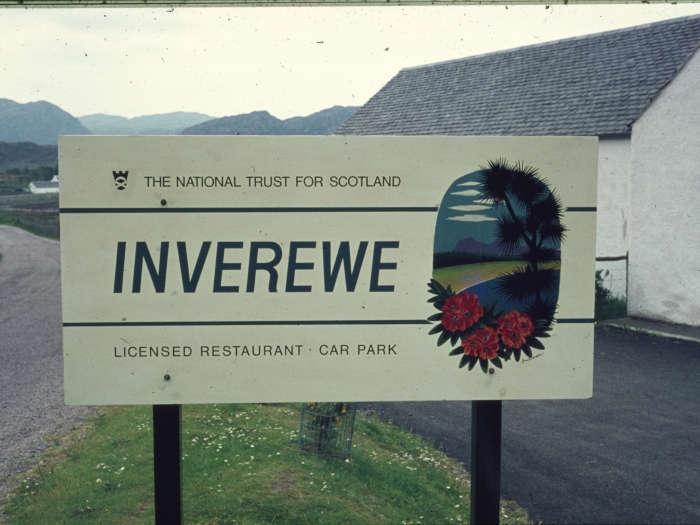 Garden shots. Again, I'll drop a few of the flowers-only pics. If anyone REALLY wants them....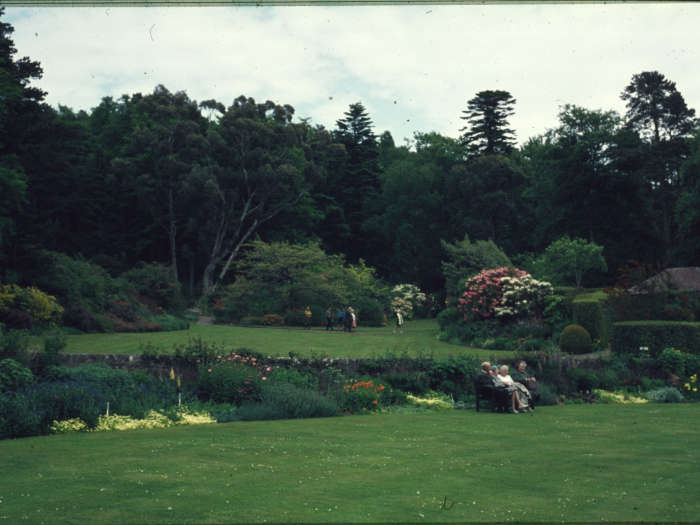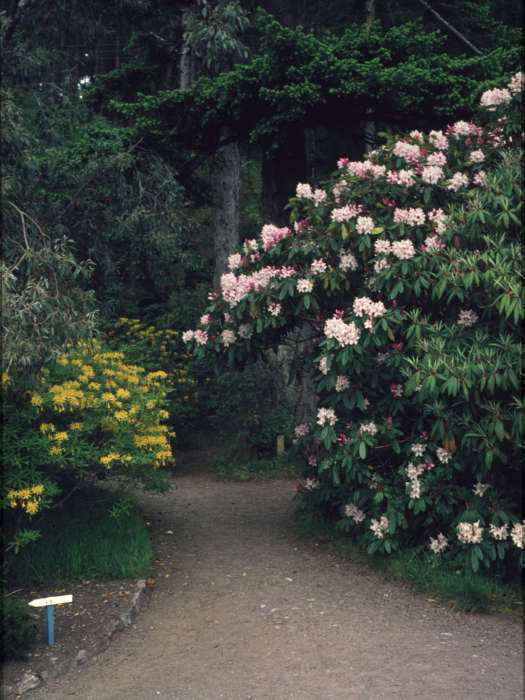 The Scotsman Hotel, Edinburgh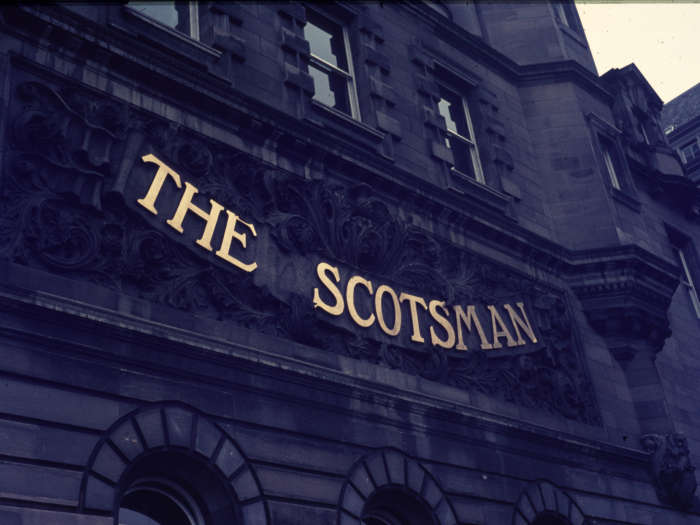 No idea of the significance of this.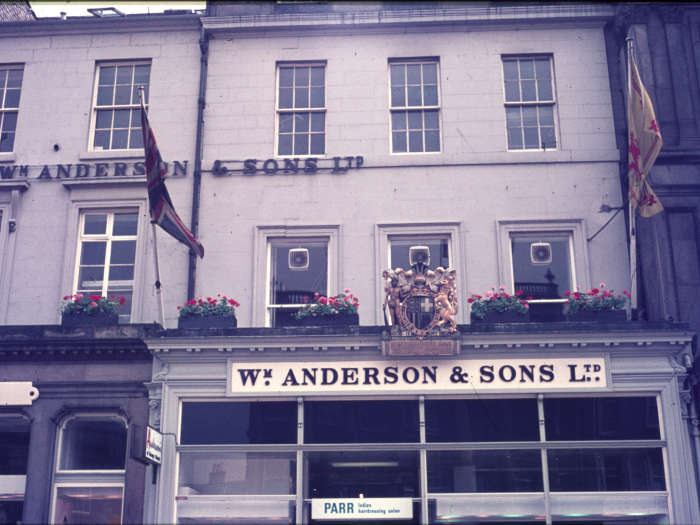 Self portrait.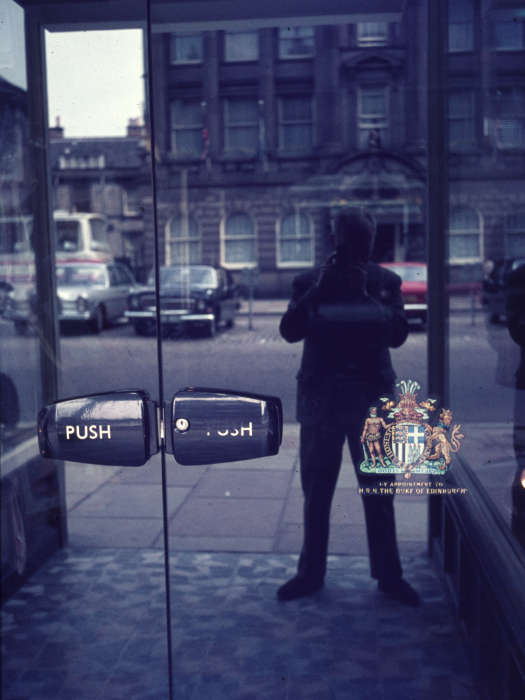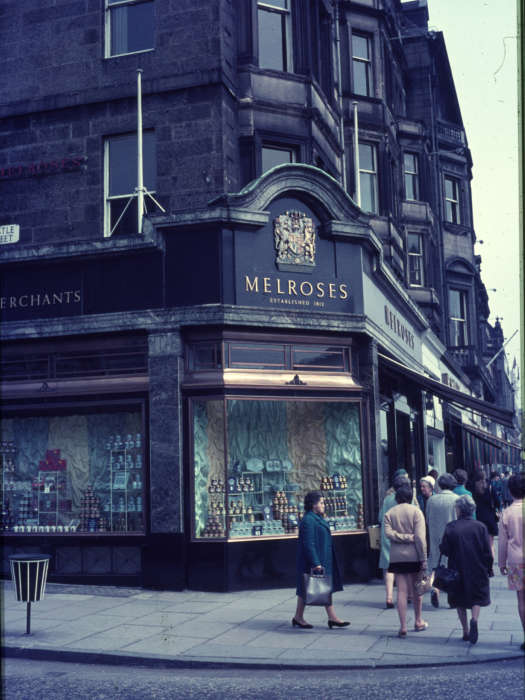 Here's what's there now. You can recognize the building next door; balcony, windows, etc.
https://www.google.ca/maps/place/edinbu ... 2c!6m1!1e1
NO WAITING
Edinburgh Castle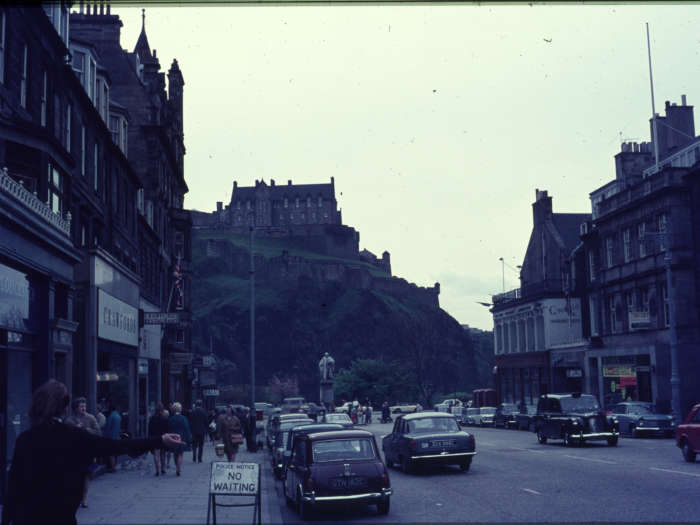 Princes Street gardens
https://en.wikipedia.org/wiki/Princes_Street_Gardens
This is the Scott Monument
https://en.wikipedia.org/wiki/Scott_Monument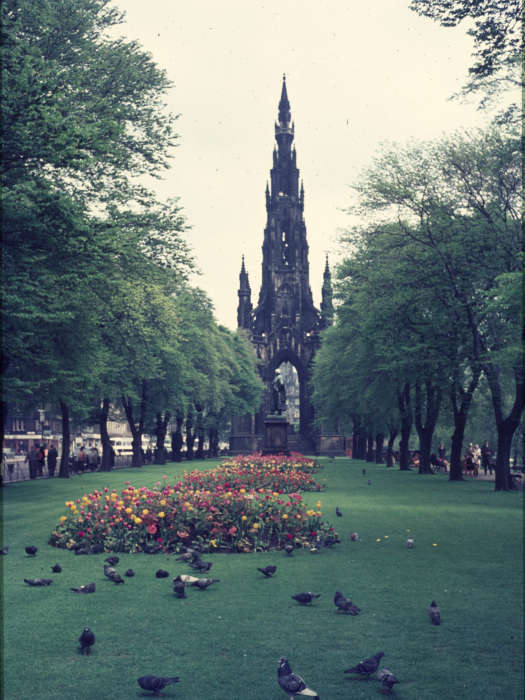 Looking at the 'Monuments' section of the above Wiki page, I'm not placing this one.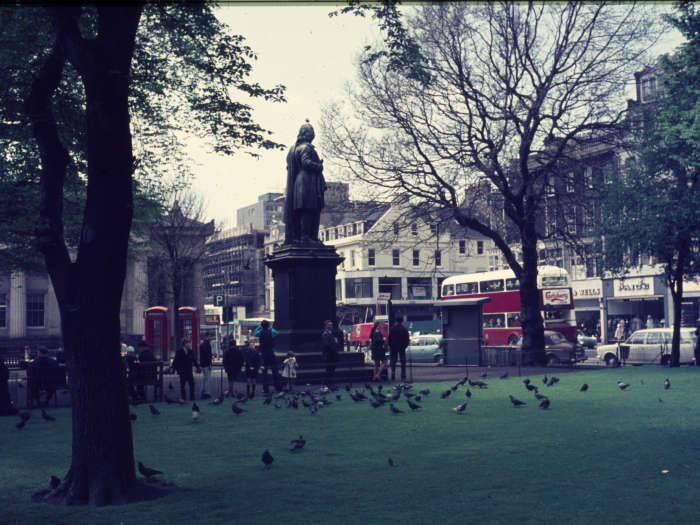 Mob mentality.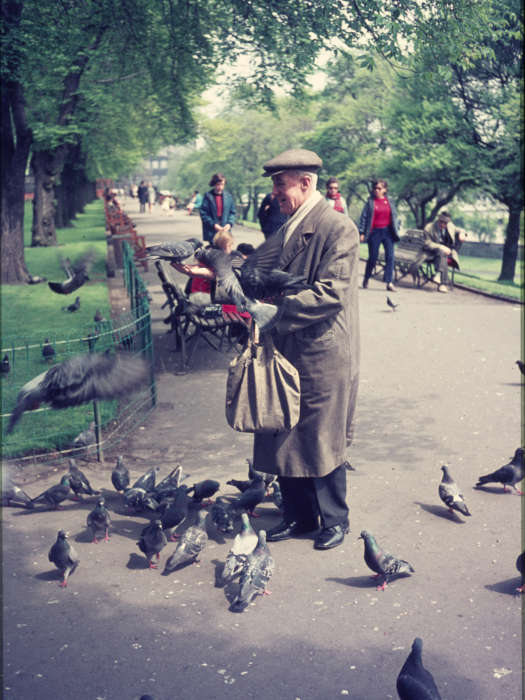 Tile roof?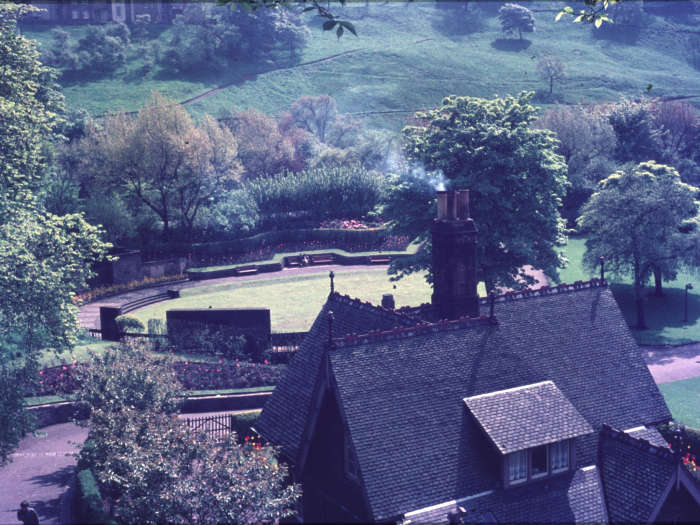 Edinburgh Museum of Childhood
https://en.wikipedia.org/wiki/Museum_of ... inburgh%29
hey too got a new sign.
At this point I'm getting some image errors; I believe that I'll had to upload some again another time. So that's it for now.
Cheers!
Bill