It took almost 40 days to finish a roll in our late spring. It was either too warm, too windy, or I had other things to attend, or just plain lazyness. The black Nikon F2, while a dream of a camera, sometimes seems too big and heavy. I need to get a plain prism for this one, as I did for my F bodies.
Do cameras increase in weight as one ages?
Usual subjects in the fishing boats dock of Buceo harbor. I was lucky to catch fishermen as they were returning, quite loaded.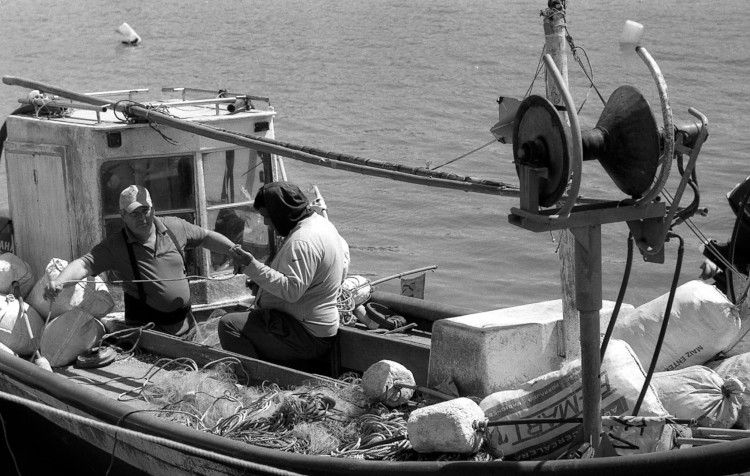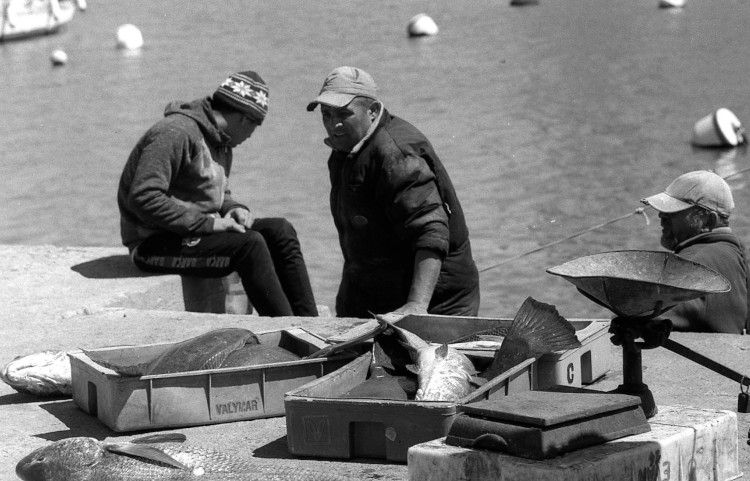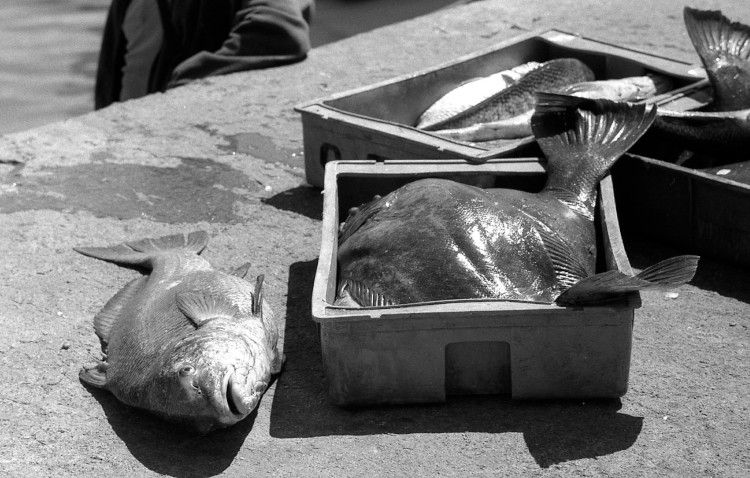 Our president-elected had to wait almost a week to celebrate victory, it was a close election. The celebration event was scheduled very close to the fishermen's area, so I moved there to try some amateur photojournalism. There were lots of flags around in a very warm day with a burming sun, but the militants were there in force anyway.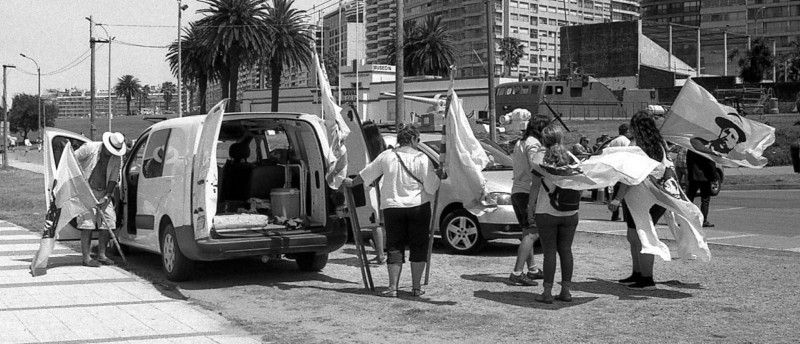 Three more samples. Straight, narrow, wooden path to the beach
Favorite stairs to the muddy water
Soccer and company (the game looked quite professional, with shirts for each team).
Lenses 105/2.5, 35/2.8 and 50/1.4. Film was FP4+ in Beutler, scanned in Epson V600 flatbed.