This is a circa-1935 camera, from the web I gather it is an early model. I got it from Japan for about $20. It was not listed correctly in the Japanese auction site; maybe I did a good buy, maybe the price was fair.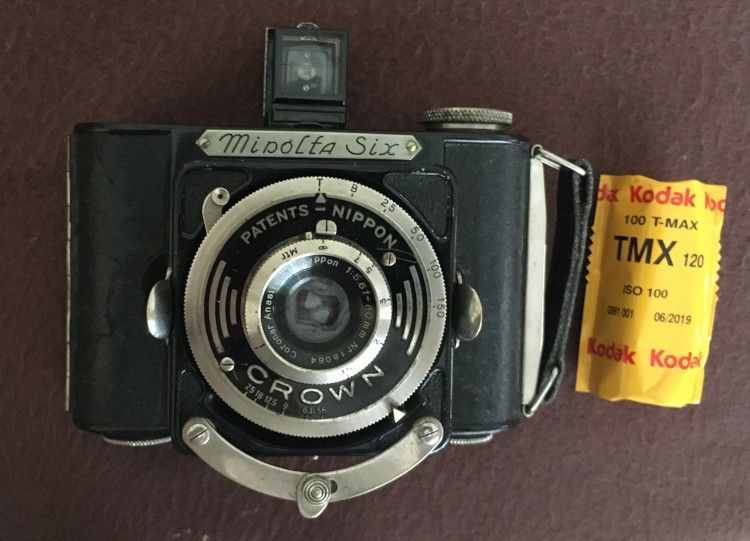 It is a folding camera, quite compact when closed. instead of bellows it has Bakelite sections that snap into place. Shutter speeds are limited, and apertures are given in the classic German scale. The shutter is self-cocking,
After a basic CLA by my tech, I did a test roll. Advancing film is done through three red windows in the back, which are set at the height of 6 x 9 numbers. A bit weird but it works after getting used to it. You shoot odd numbers in the first and third windows, even numbers in the middle.
Results were reasonable when using the maximum speed of 1/150 and getting focus right. This one is at f/9.
I got movement blurring with 1/100; either I am too shaky or actual exposure speed is way slower. A few frames came out but most were blurred. This is one of the least blurred examples.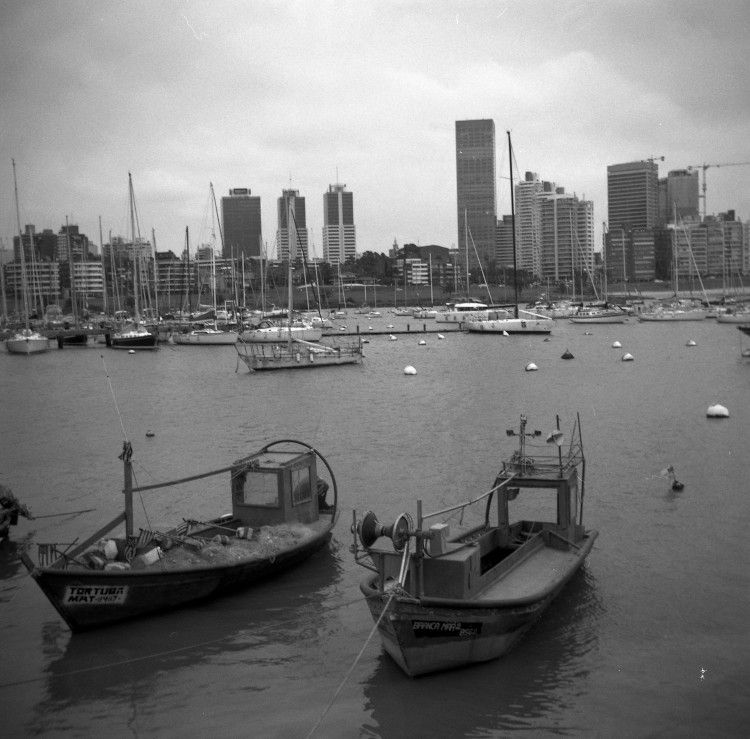 The folding sections are quite hard to snap if you are used to more delicate mechanisms. Sometimes I did not use enough force to snap them correctly. The results were, let us say, interesting and instructive.
As you can see, the camera has noticeable vignetting, even when operated correctly. However, leaving finesse aside, it is fun to operate such an old instrument. More practice is needed to get good results.
Film was TMX 100, processed in Beutler. I should get some Chinese film for test rolls.