This year we have elections in October 27th, and likely again at the end of November. The way they do it here is with flags, banners and a kind of general carnival on the streets. Hopefully more pictures to come in the following weeks.
A bus parked near the Rambla, in a strategic place so that everybody sees it. Totally painted in the candidate's color (red), Maybe you can tell the candidate's name and option number.
Militants are on the streets every weekend, distributing brochures on traffic lights.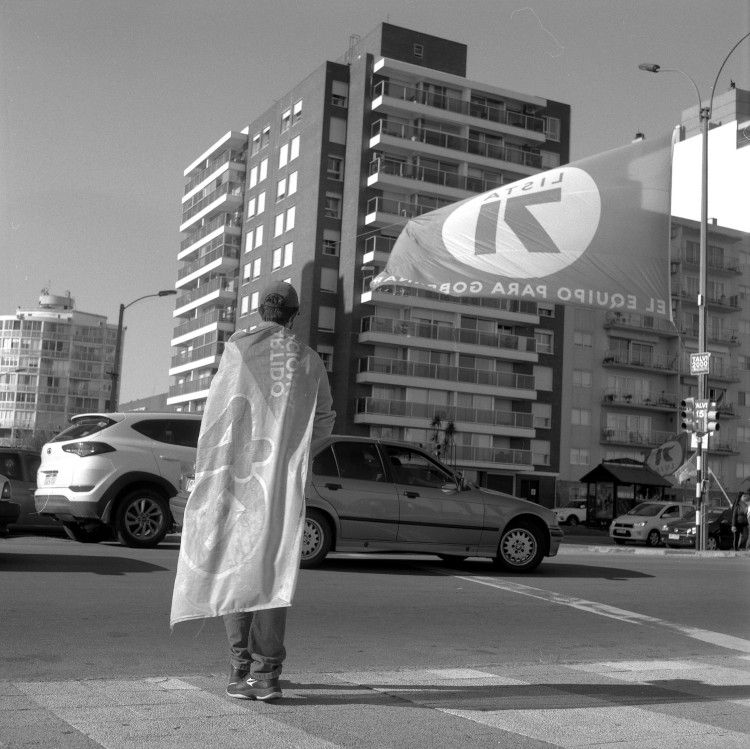 Last week I took the Autocord to Punta del Este harbor, taking advantage of a trip to show the place to a friend. This is a favorite part of the world, especially in the low season. Subjects galore: not only fishing boats (which would be enough for me), but fishermen, seagulls, seafood stalls and people.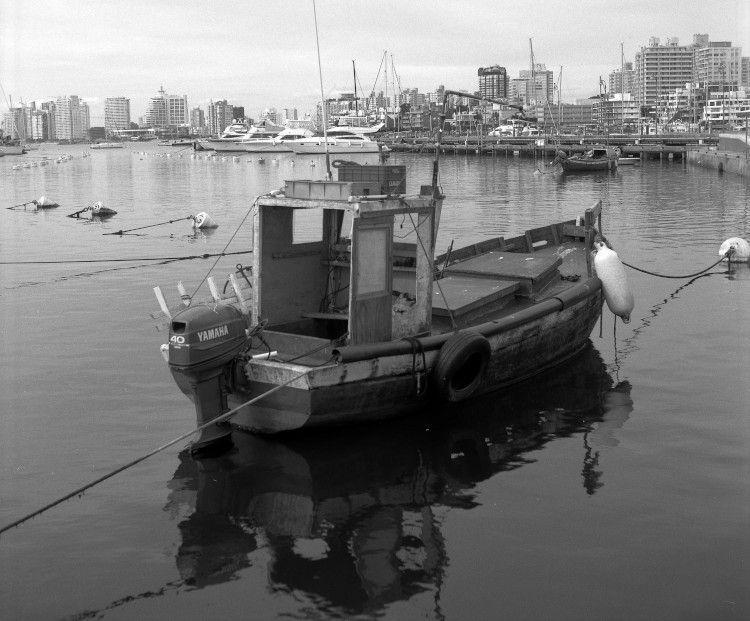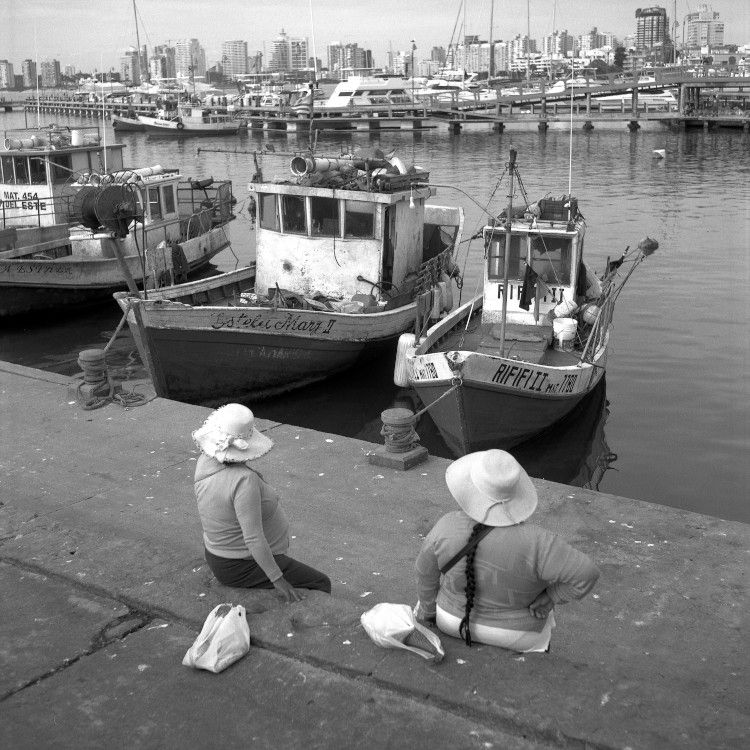 I had not used this TLR for a long time. Film was TMX, developed in Beutler.
Thanks for looking!