After a lot of phone calls and the usual Customs process, I finally was handed two items purchased last November, a 100/2.8 Pentax lens for K mount, which was what I wanted, and a faulty Nikon FG that cost peanuts, bought just to share the shipping costs from Japan. The FG was quickly repaired by the tech.
The Pentax 100/2.8 was tested on my trustiy K-1000. I found this lens a worthy competitor to the Nikkor 105/2.5, but much lighter and smaller.
I completed the test roll with this shot of our coming election season, using the 24-35 zoom.
The Nikon FG worked in all settings including A and P. For some reason I could not see the LED dots that show shutter speed in the viewfinder in bright daylight, so had to trust the electronics. The LEDs are, however, visible in low light. I thought that maybe the batteries were low, but changing them did not change LED intensity. Maybe I should change my eyes instead...
The FG is small for a Nikon, light and very usable. Should be handy for travel or as a backup to the F2. This model is not common here, I had never seen it before. A couple from the FG test.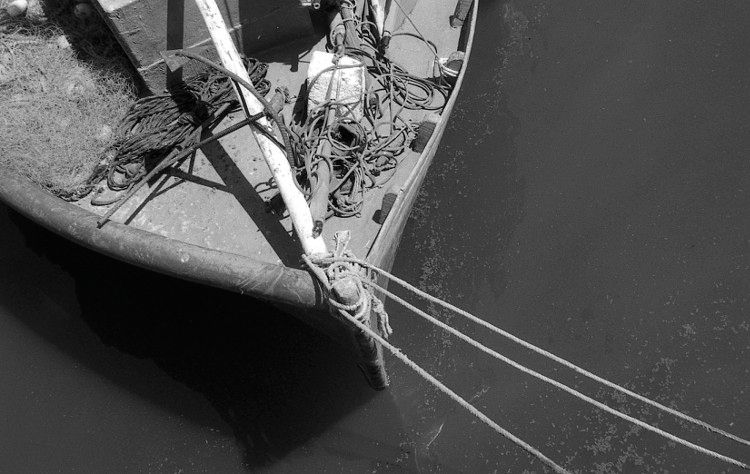 Did a couple of unusual things. First, used a single roll for both cameras - exposed about 20 frames in the FG, rewound and loaded in the K-1000. Then shot blanks up to frame 21, and went on from there. Worked well, fortunately no scratches (I knew the K-1000 was OK, so any scratch would have come from the FG).
Second, an experiment in process temperature. We are enjoying a heat wave, the FP4+ / Beutler combo is rugged enough, let us see what happens with no ice. Developed, washed and fixed at liquid temperatures of 26-27 C (about 80 F) in a Rondinax daylight tank. 7.5 min dev time were enough (instead of my usual 11 min). A bit risky, but negatives came out fine, no harm to emulsion. Not planning to do this every day, but it is good to know that the combination works at these high temperatures.