Got a couple of new, to me, Nikkor zooms: 100-300 f/5.6 and 35-105 f/3.5 to 4.5.
The 100-300 is a solid, long piece of plastic. The lens has a single control ring that slides on the full length of the main tube - close to you for the 300mm, far end for 100mm, total length of the lens remains fixed as you change focal distance.
I read that this zoom was meant for sports, and it makes a lot of sense - it can be operated quickly hand held.
These two were taken in a sunny day in the main harbor, Bellavista area. First one about 135mm and second one 300mm, both full frame. Probably f/8 aperture.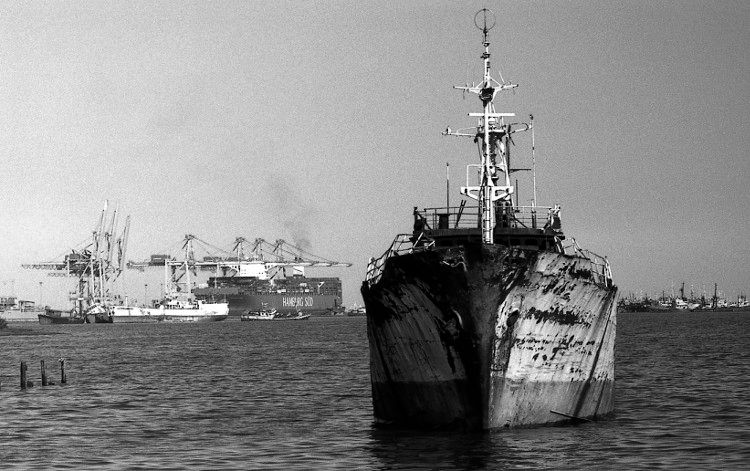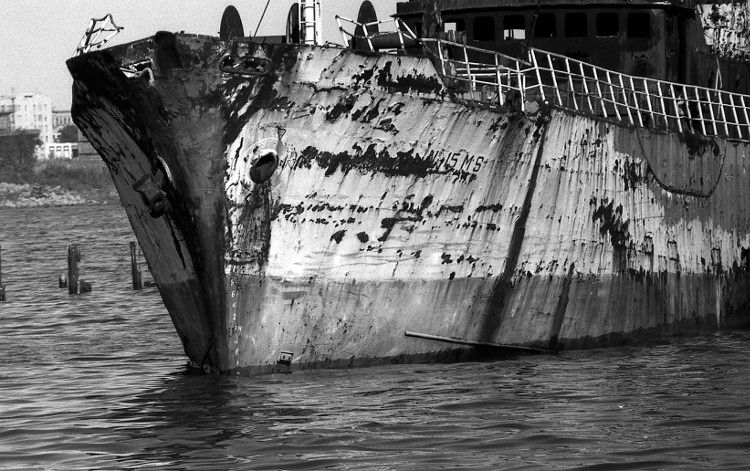 Sharpness cannot be compared to the 105/2.5 in the shorter end of the range, but it does the job. I found an old case of a wine bottle that works beautifully as a lens container for this monster, with appropiate foam lining.
The 35-105 is a more common lens, a typical kit zoom. I got this type after recommendation of PF here, and he was right about convenience and weight. These two from today, overcast skies with mist and light rain. First one about 3/4 crop of the full frame, second one full frame. Aperture f/5.6.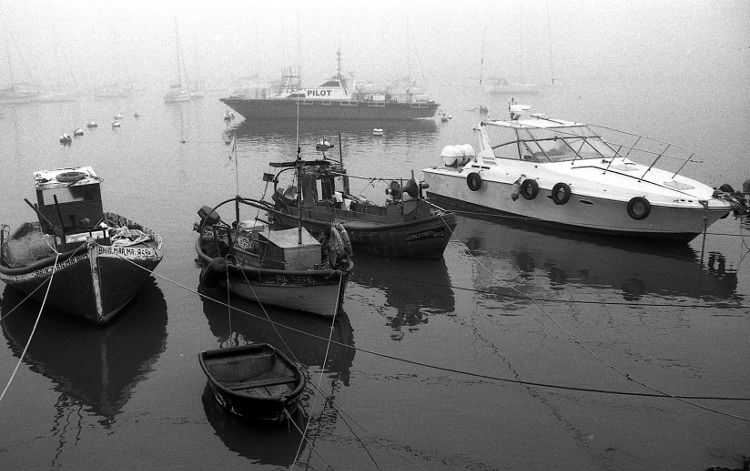 This zoom could be handy for travel; I prefer using a single lens on trips. I had forgotten how convenient zooms are!
The test roll took almost two months to finish. I am getting lazy, winter is upon us in the Southern hemisphere, and the World Cup in Russia is played at the same time that I usually go out for pictures in the weekends.
Film was FP4+ in Beutler. Thanks for looking!