Thank you, all.
I was looking the 616 version of this as well, maybe one day it comes across.
---
At least 4 years since I got something interesting. Now, I may have bagged a folding Contessa 35 and a Contaflex for a very reasonable price in a local site. Will update when the cameras arrive.
---
---
Cameras arrived, very dirty. Will try some cleaning in the weekend. The Contessa looks like a solid rival to Retinas of the period.
---
I got mine from a Photrio member, he used it and took good care of it, who wanted to trade for something else
Price was reasonable and camera is in good shape (even the tripod-bushing protector is in place)
I didn't know there were 2 versions of the camera, but after some reading I got V1
Contessa 35 v1
Lightmeter was cleaned as per the procedure I posted above and it's worked just fine
Last edited by
titrisol
on Thu Dec 15, 2022 10:59 am, edited 1 time in total.
---
Seller's picture of the pair: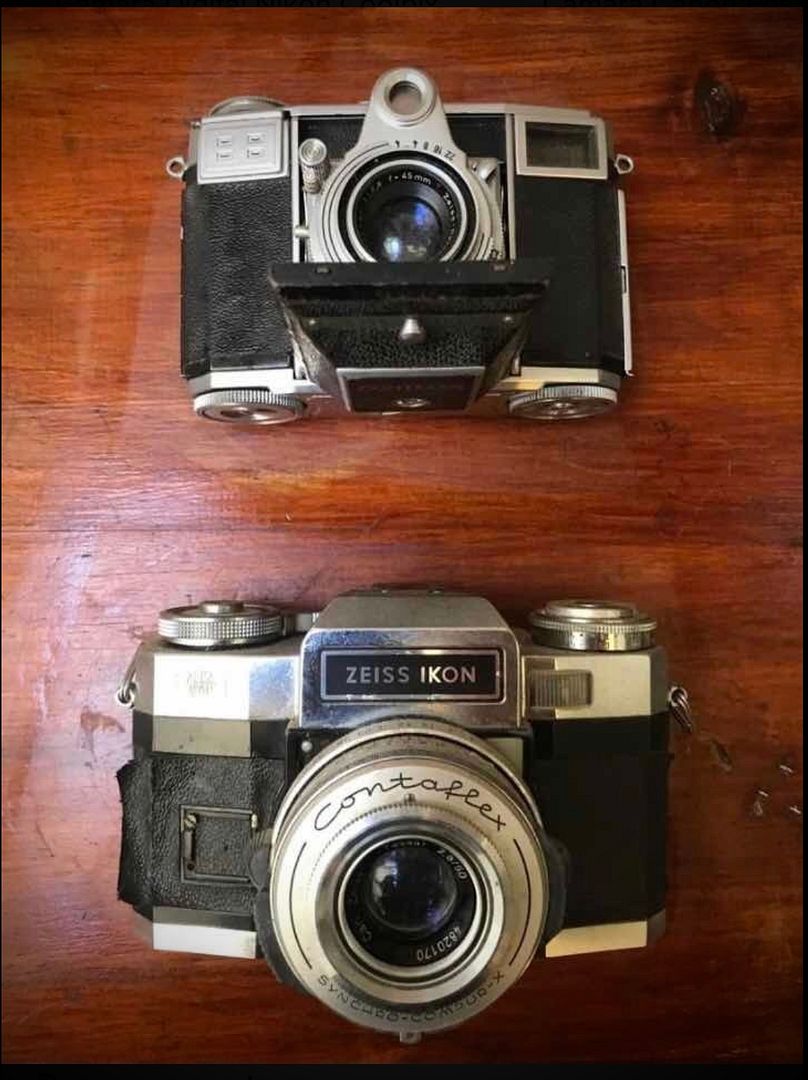 ---
the contalfex looks rough
The contessa looks ok
Wish you luck!
---
---
As long as the glass is clean (no old fungus) it should be OK
The Contessa is mechanically complex but magaeable
The Contaflex is out of my league
---
Well, here is the pair after a primary outside cleaning.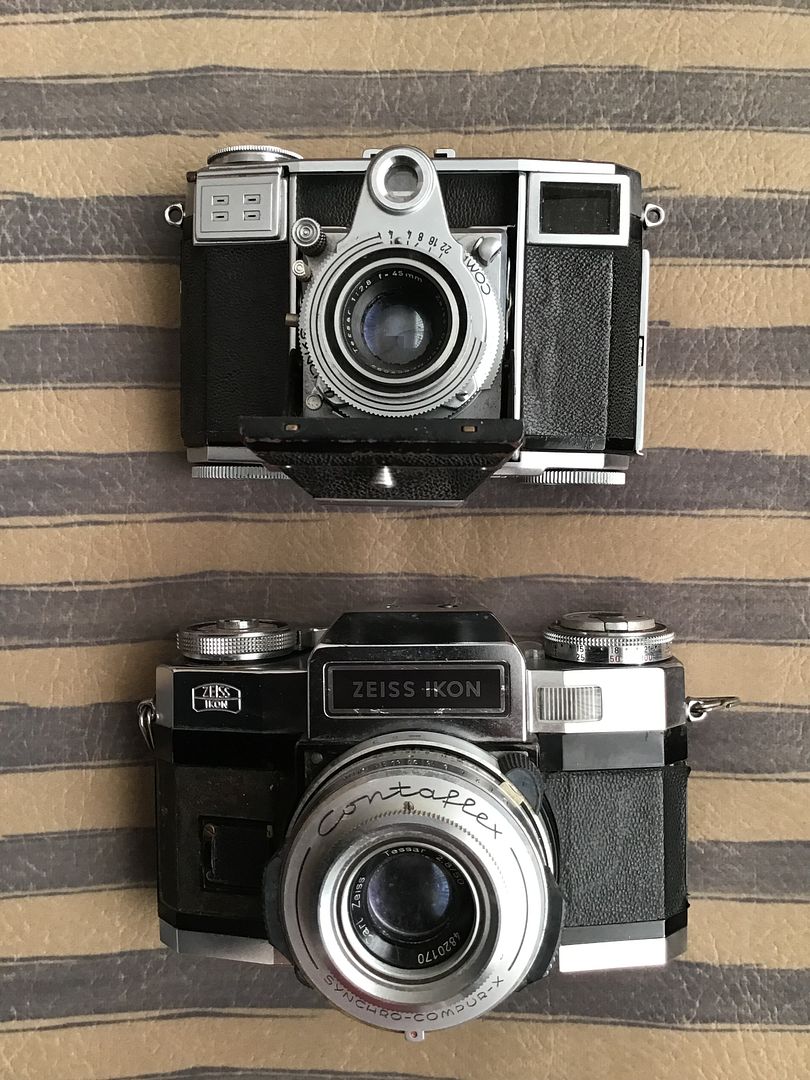 The Contessa is a 1951 model (s/n starts with T), with a Zeiss-Opton Tessar 45/2.8 lens and Synchro-Compur shutter.
The Contaflex is a late model, a Super BC from about 1971, with a Tessar 50/2.8. Both shutters and film transport mechanisms work; however, both lenses and viewfinders are dirty as politics. No fungi are visible, but who knows what lies beneath the dirt.
I hope both cameras will eventually become users. Now, a trip to the tech for a professional CLA. Hope to post again when these two come back.
---
Users browsing this forum: No registered users and 5 guests