I was owing a visit to a friend, a master luthier, who set up a new atelier (and home) about 60 miles east from the city, on a hill with a beautiful view. Took the old Nikon F with 50/1.4 to document his work while fixing a nuance in my guitar.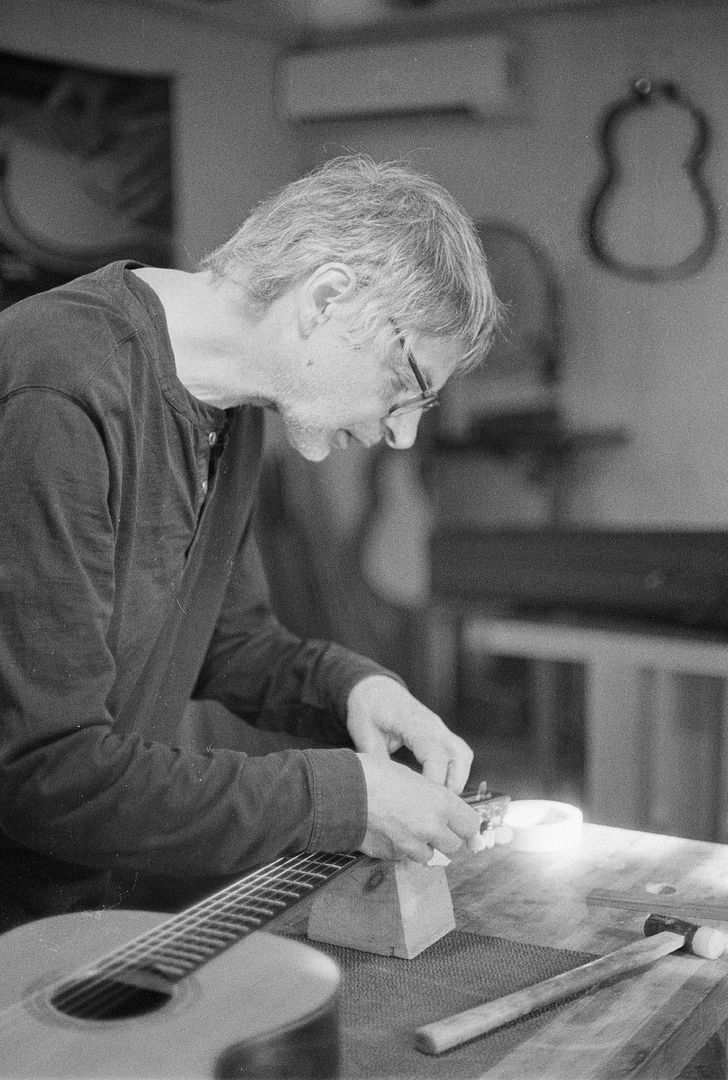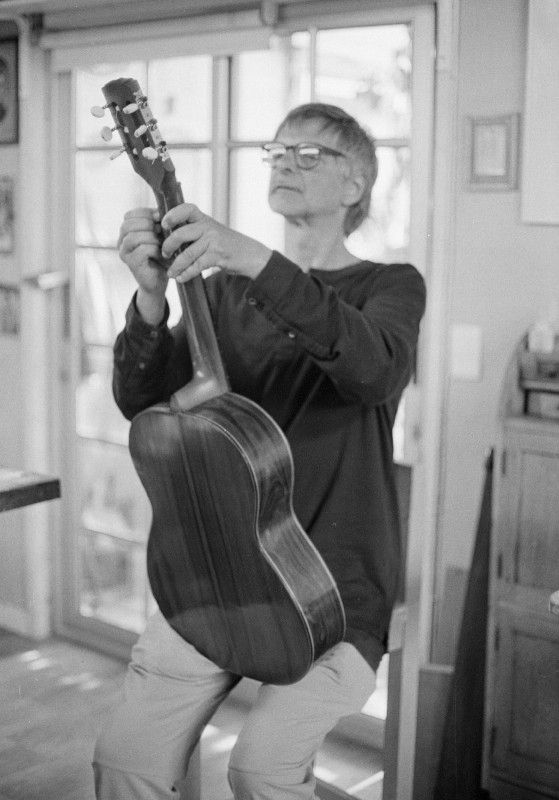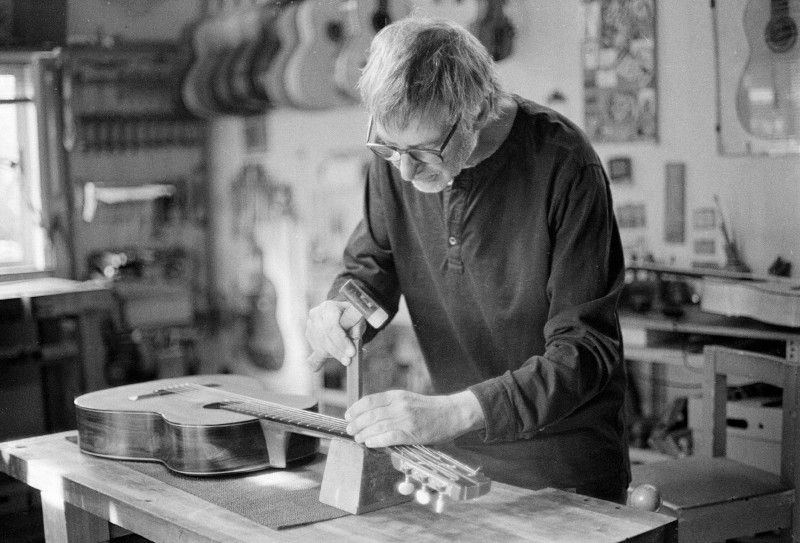 The guy knows what he is doing with that hammer!
This was my first roll in a bulk of HP5+, processed in D-76 1:1. All these pictures 1/60 f/1.4.