Hi all,
As promised, here's the Scotland leg of the 'Summer of 69' trip that I posted a little while back.
Recall that among some photo stuff that I bought at a church bazaar were a bunch of loose slides, plus three full Honeywell magazines labelled "Scotland June 1969". Well today I finally hauled out the scanner (Konica-Minolta Scan Dual IV) and got familiar with its batch scan functions. Once you get a rhythm going it's pretty easy. I didn't try tweaking anything; I'm not quite there yet ;->
I don't know in what order old Don did his trip, but the first magazine that I scanned had three labels on the side of it; from the start of the magazine to the end the three labels read:
Garloch
Ballachulish
Glencoe
Inverary
The Devil's Glen
Cumbernauld
I'll give a representative sample of the three rolls; there's a little repetition here and there.
Culloden Battlefield
http://www.nts.org.uk/Culloden/Home/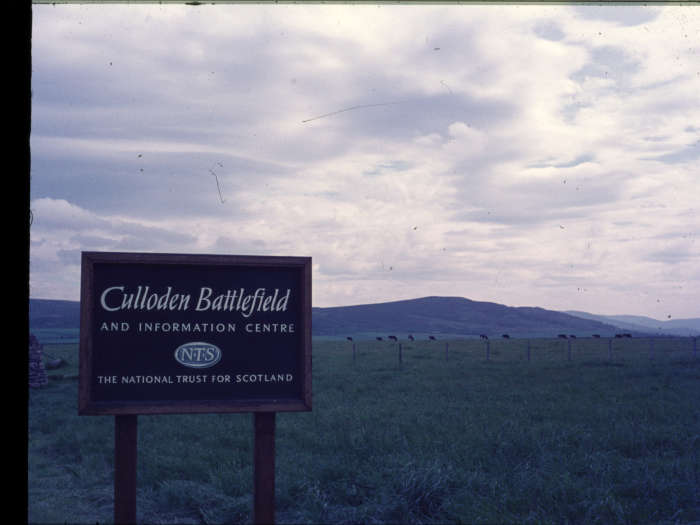 The Burnt Barn
http://www.fotolibra.com/gallery/1198862/the-burnt-barn/
(looks like they got a new sign)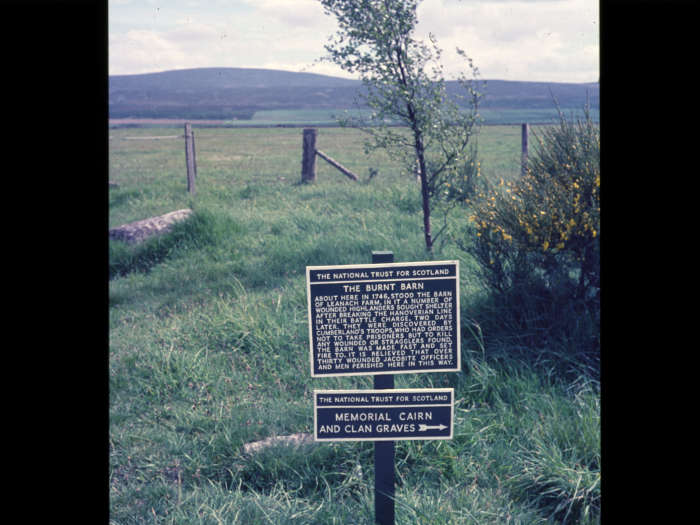 This isn't the Memorial Cairn mentioned on the previous sign.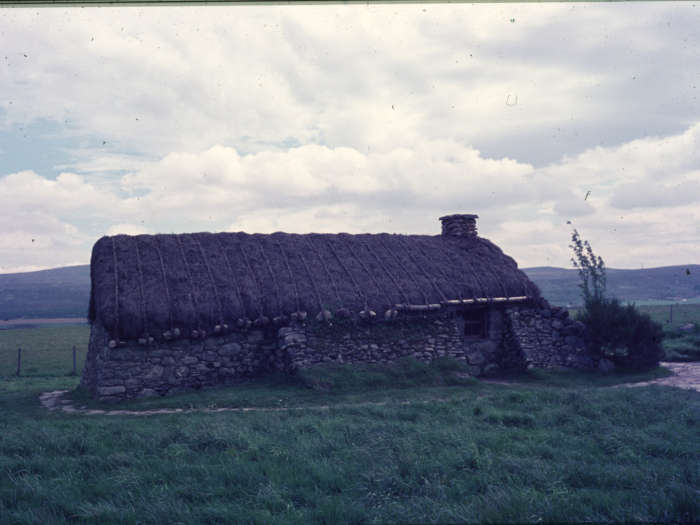 The clan graves mentioned on the sign. I wonder if access to the site is still this open.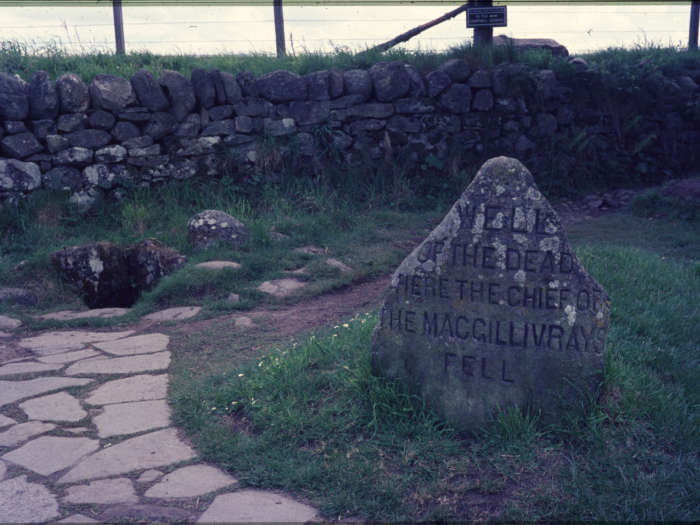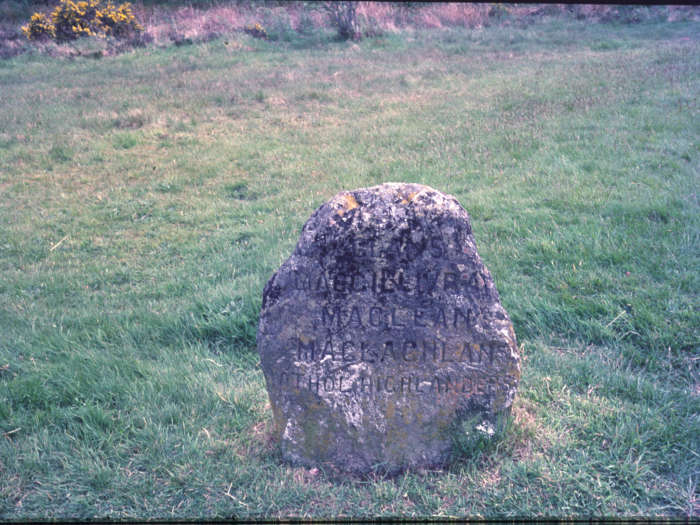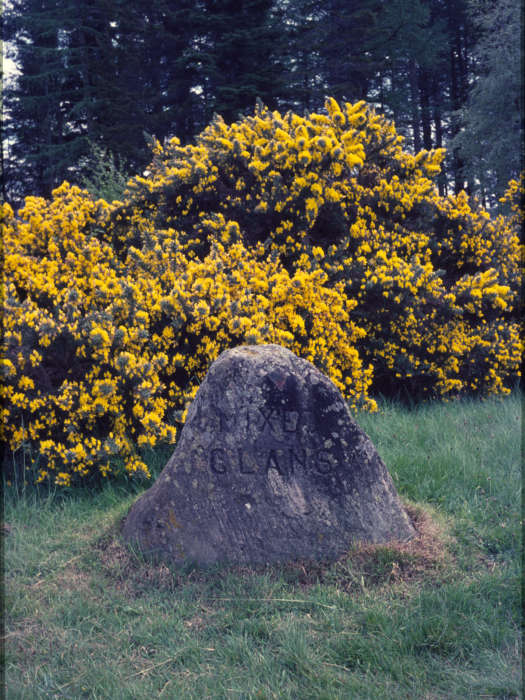 Scenic lookout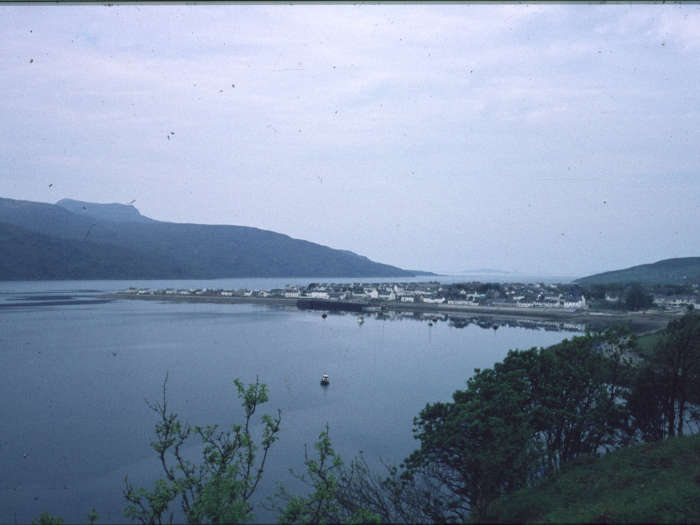 Stone bridge in a lonely countryside.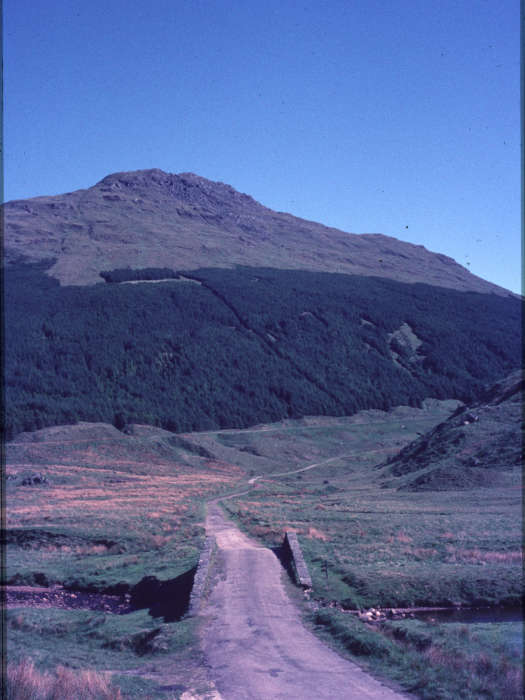 Street scenes. I love the antennas.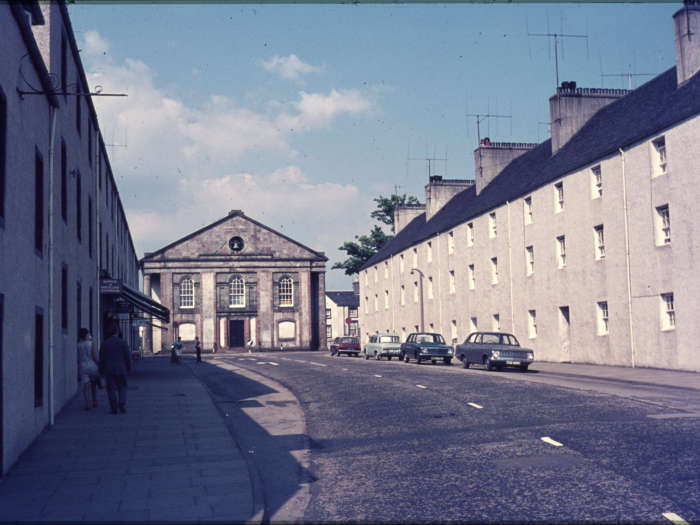 The road to Glasgow - or Oban.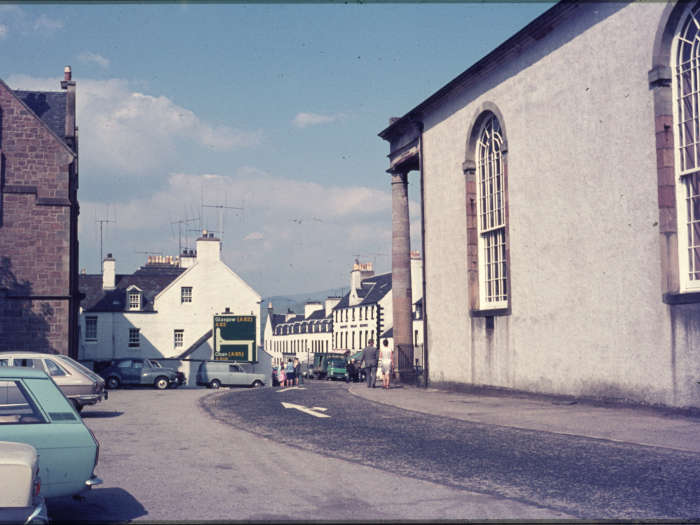 More scenery.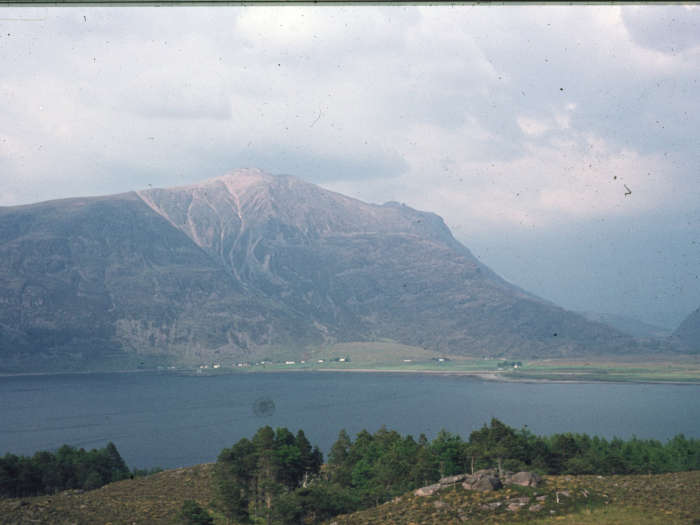 Old Don loved his rental car! Or should I say "hire car"?
It's a Vauxhall Viva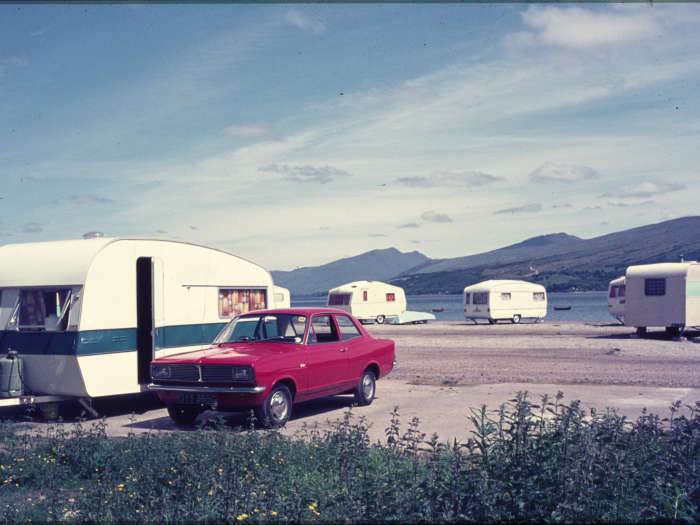 Ruins.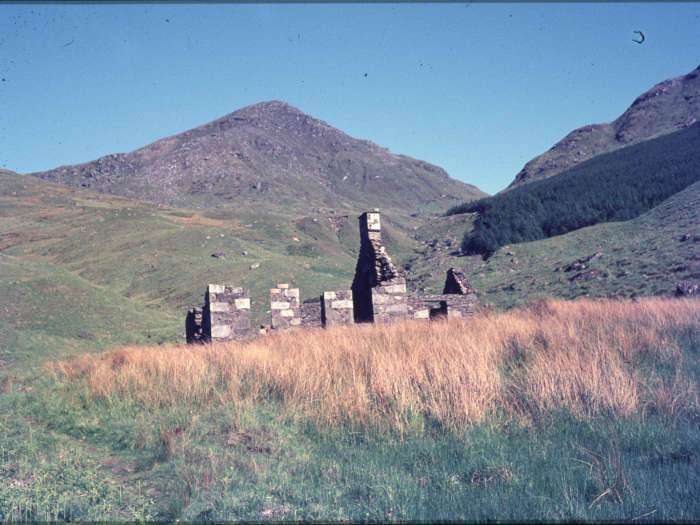 Another view. I like this one.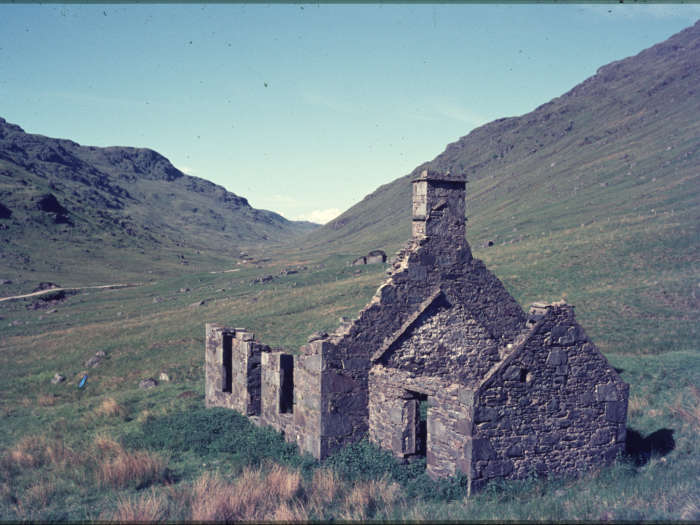 Baaaaaaa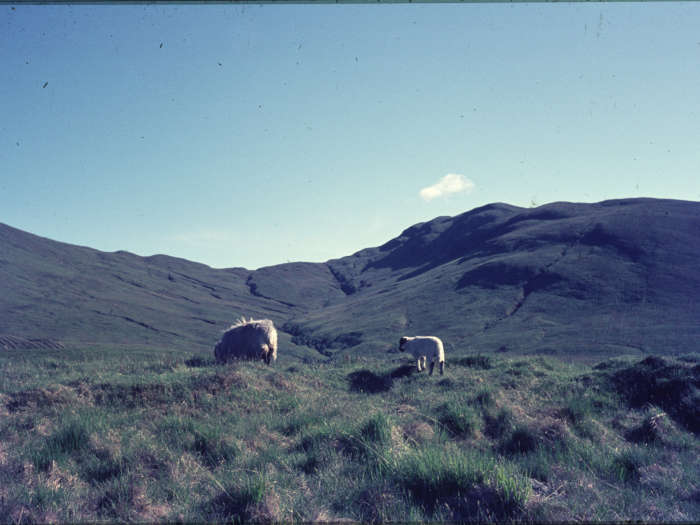 Lineup for the ferry.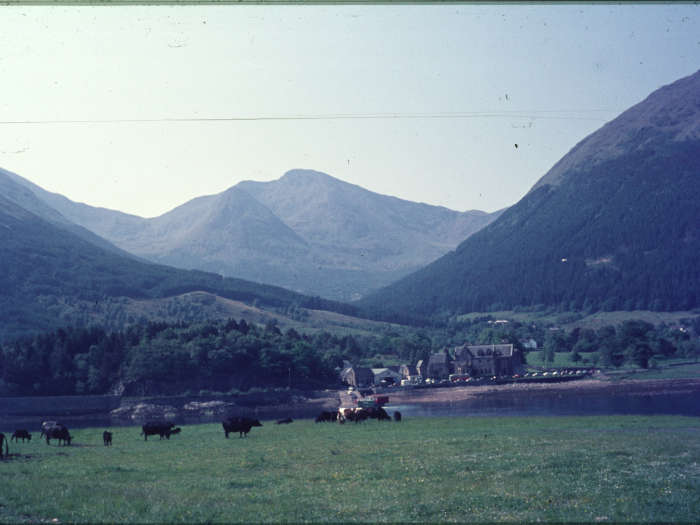 The Ballachulish Ferry. I'm trying to imagine under what circumstances you'd have an unaccompanied cycle! You could save money by buying a book of 20 tickets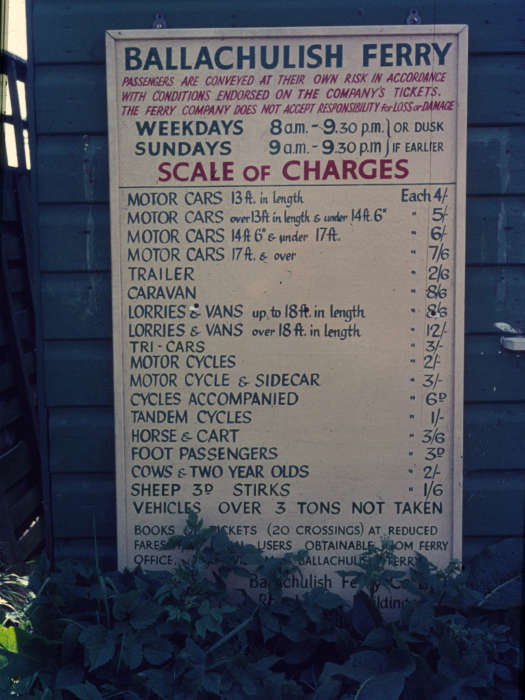 Ferries.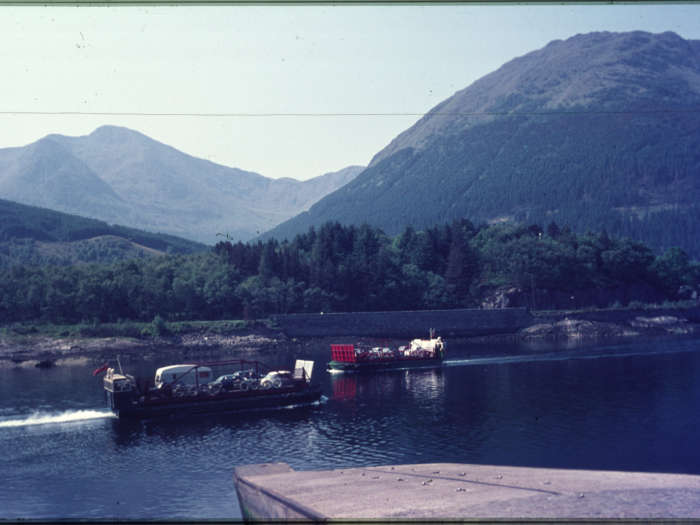 Now I had never seen a ferry like this before - even in photos.
https://www.youtube.com/watch?v=ubCyOTkGJIw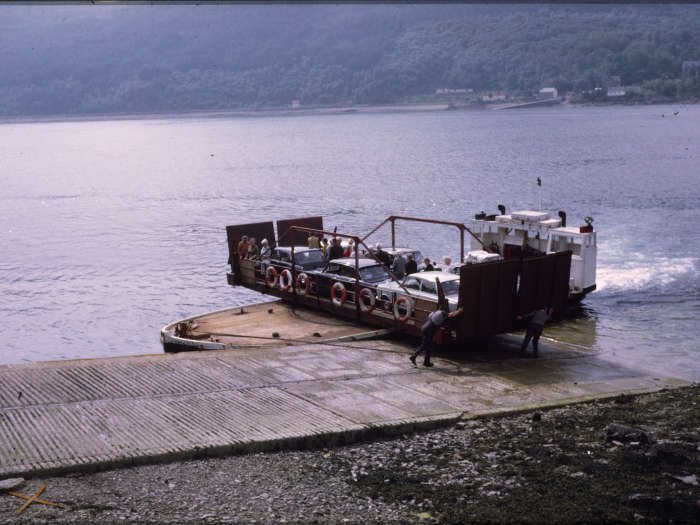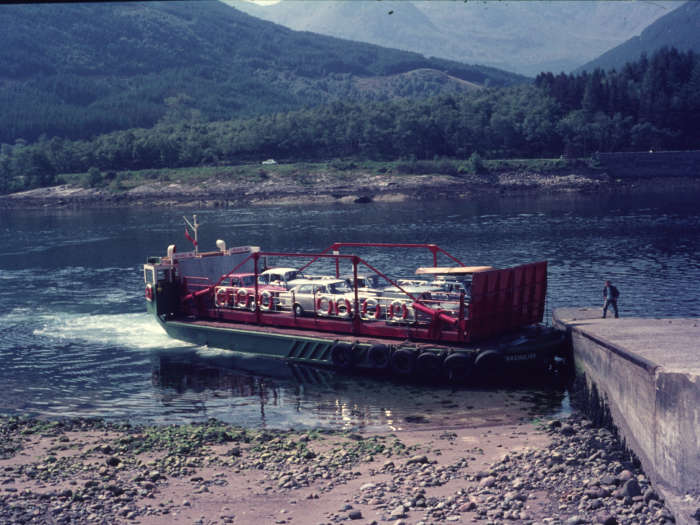 Ferry ride! There weren't a lot of people in the photos.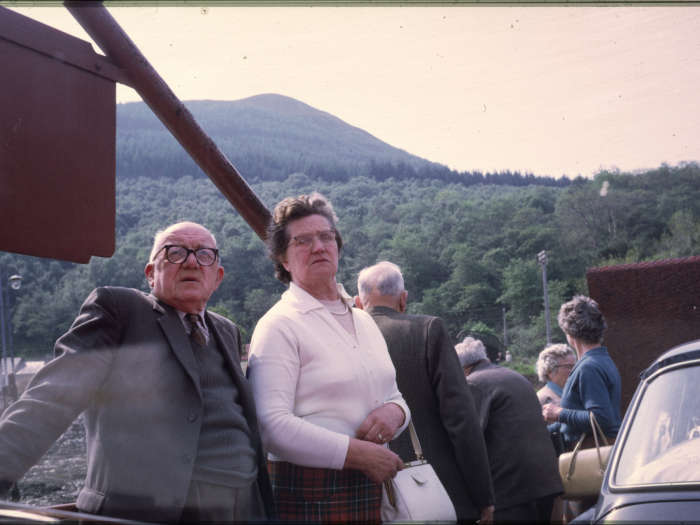 Someone obviously took care in making this pile of rocks. Hey, there's the car!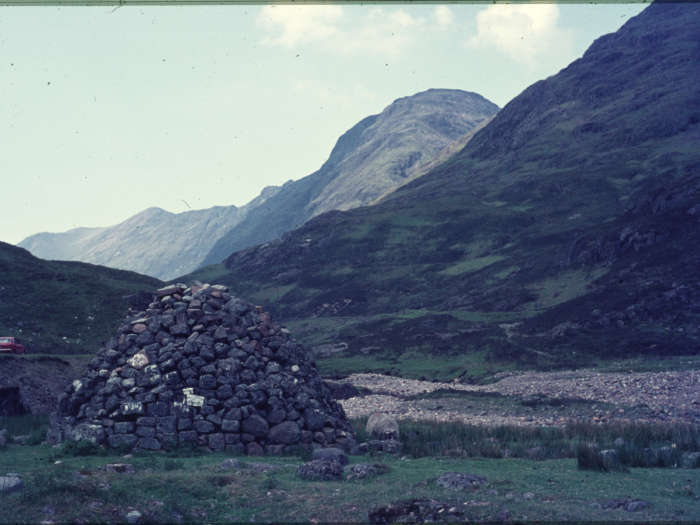 More scenery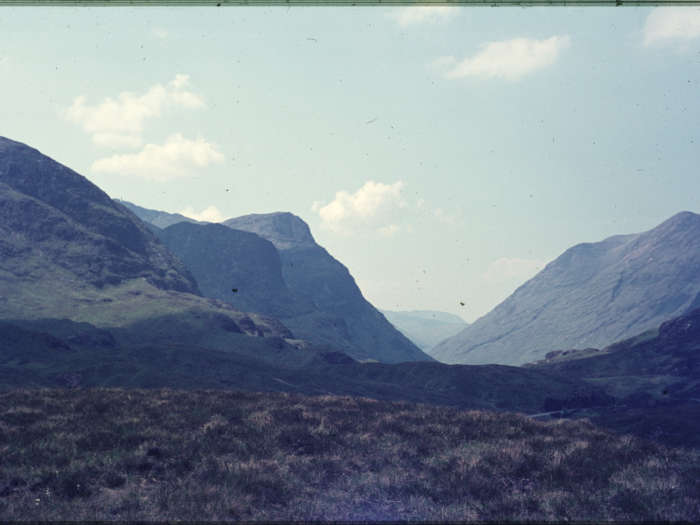 I like this one.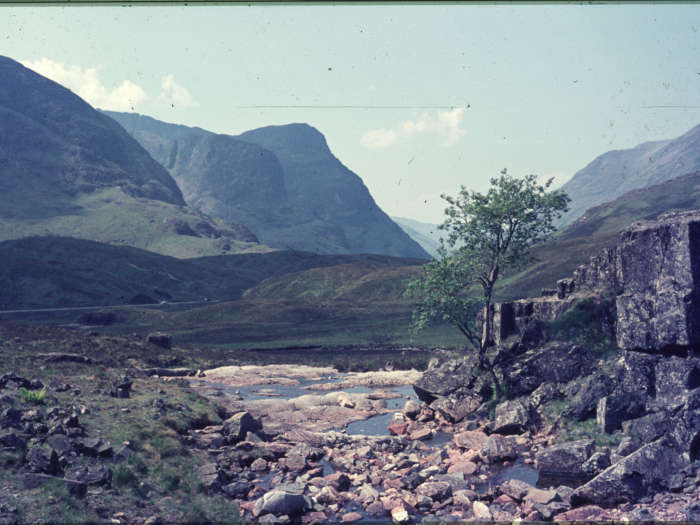 On the road to Glasgow.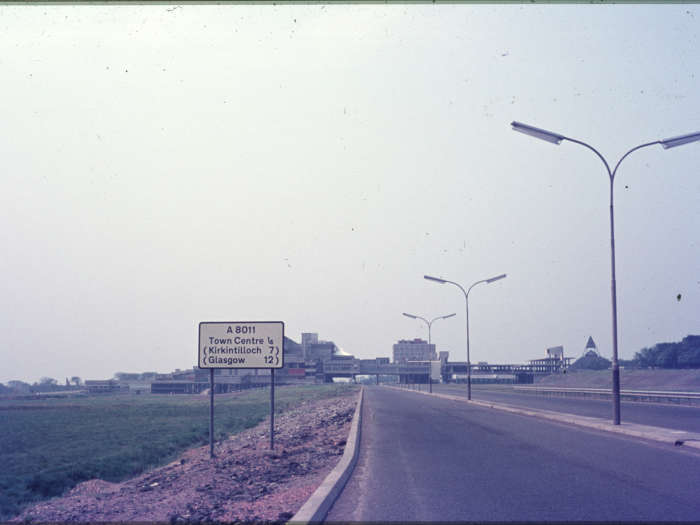 The Golden Eagle Hotel, in Cumbernauld. Right next door to what then was probably a pertty modern church. I believe that I see a couple Triumph Spitfires in the parking lot... er car park.
http://www.cumbernauldrotary.pwp.blueyonder.co.uk/archives.htm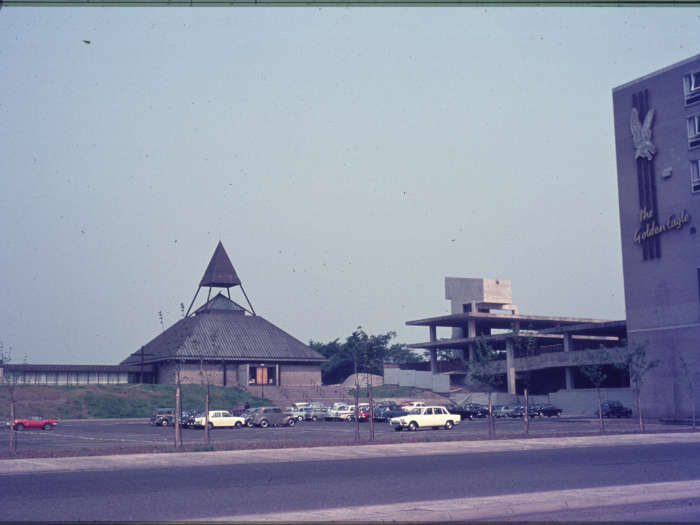 C'est tres moderne!!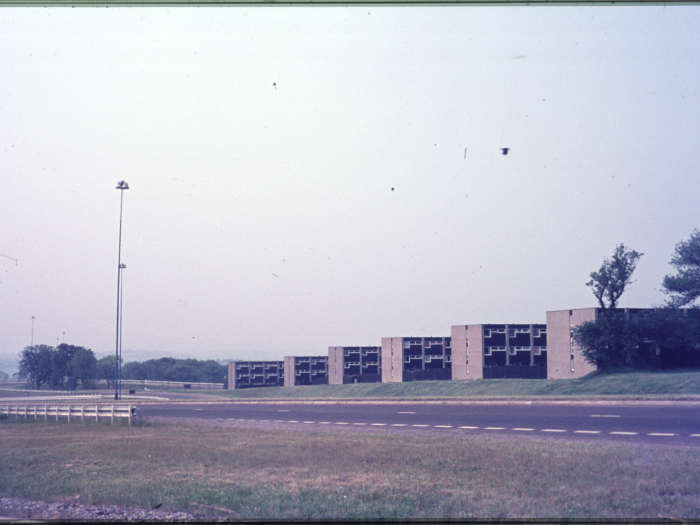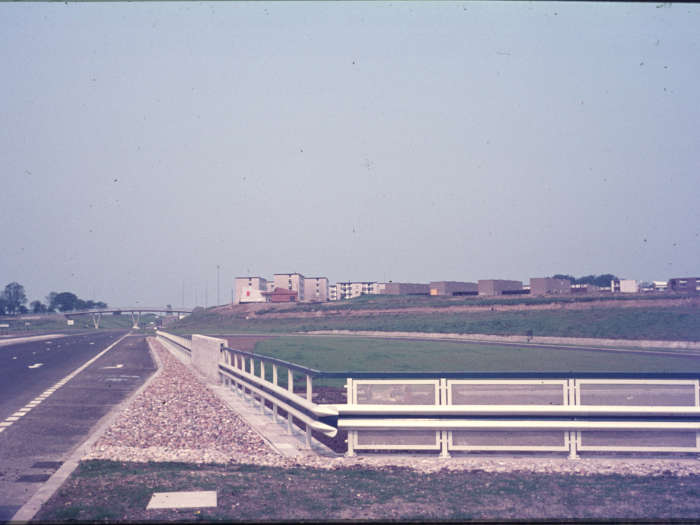 Now we're in to the second magazine, which was labelled
Crathie
Aberdeen
Balmoral
Pitlochry
Firth of Forth
Kircaldy
St. Monance
The Cumbernauld Bridge. Ok, obviously there was a little spillover from the last magazine.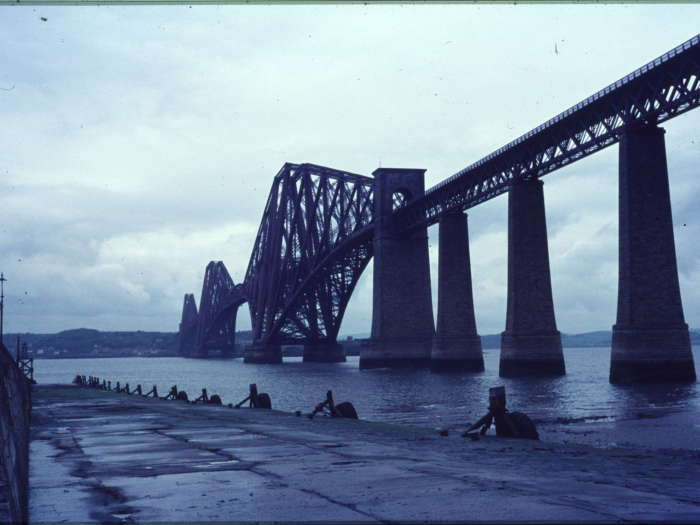 er.. bridges.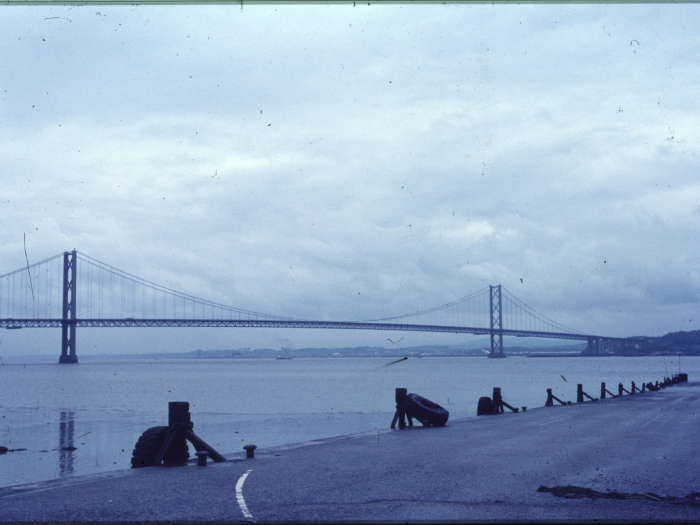 Reminds me of an episode of the BBC's "Coast".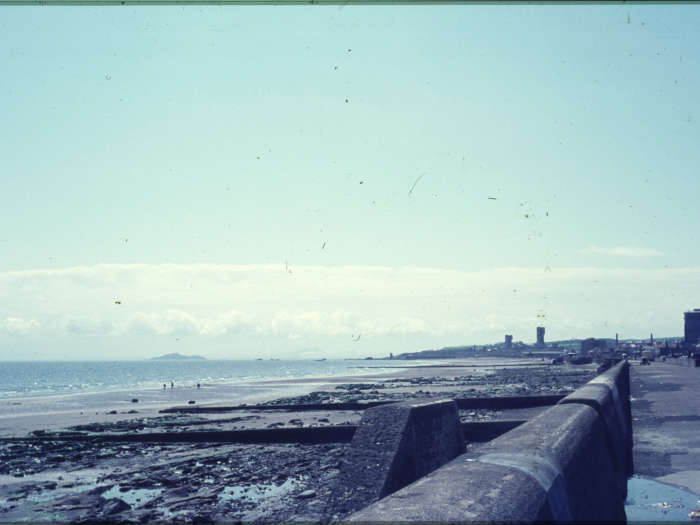 Looks like a pleasant day. More antennas!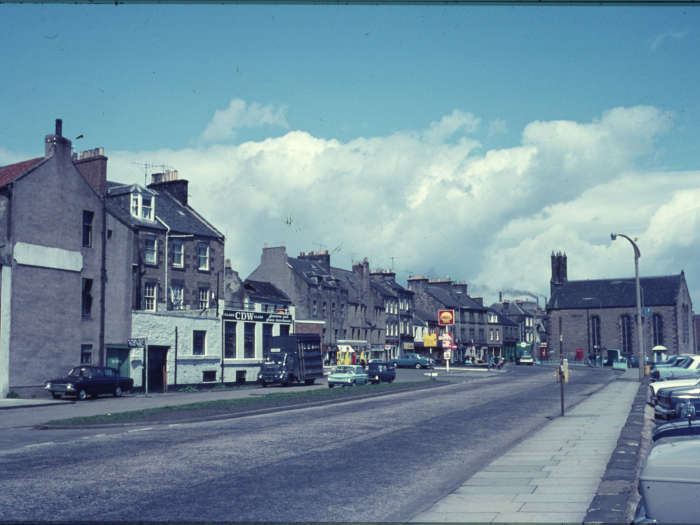 Fife Free Press, and the Auld Moose Tennent Caledonian ?!
Ah - I believe that it's a pub called the Auld Moose. Tennent Caledonian is an old brewery.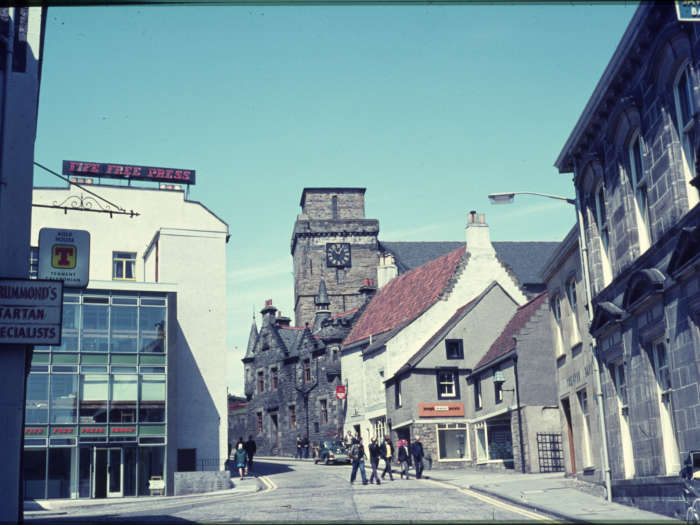 NICE!!!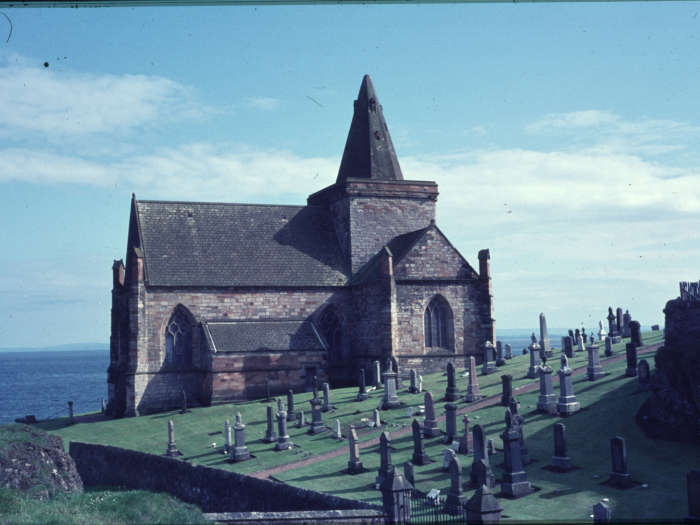 Still open for business
http://poplars-pitlochry.co.uk/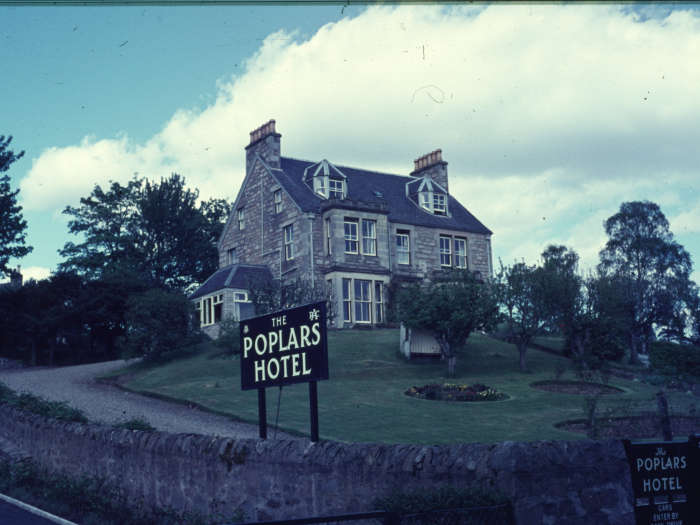 Nice Rolls!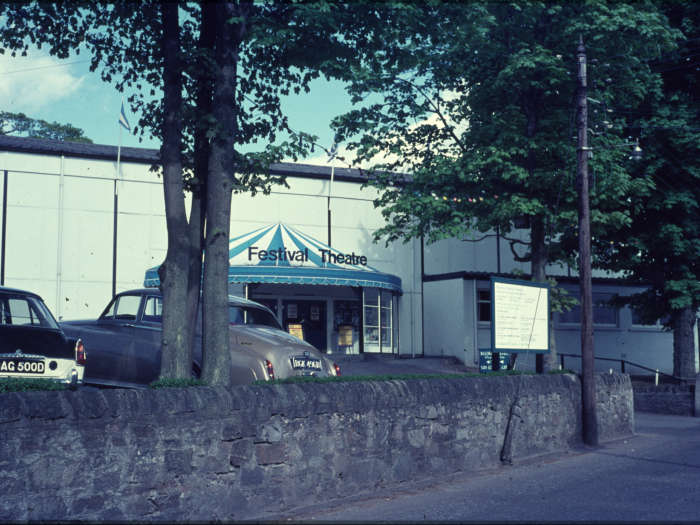 "Flasks Filled"
The good old Viva. I can't make out the petrol prices.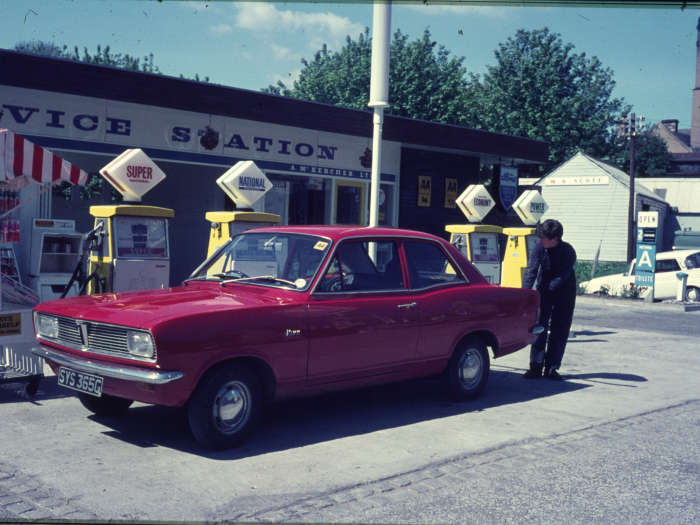 I took a guess on this one. The Pitlochry Fish Ladder.
https://en.wikipedia.org/wiki/Pitlochry_fish_ladder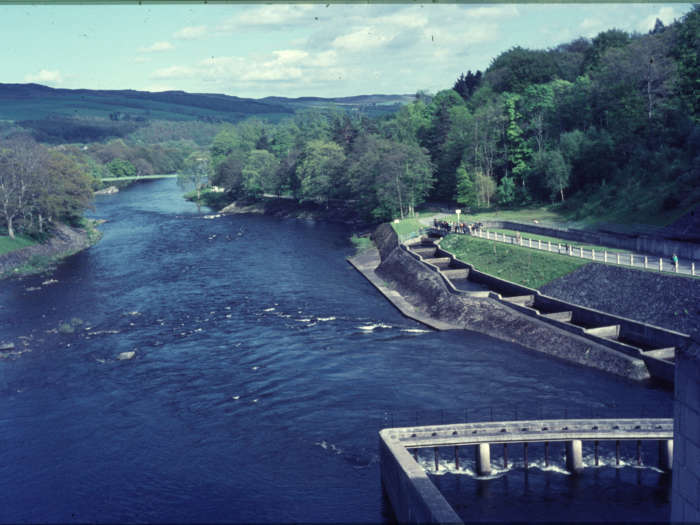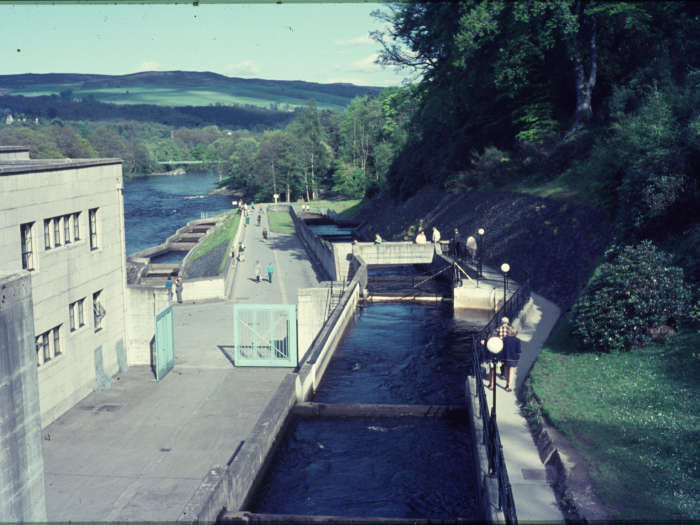 Buskers?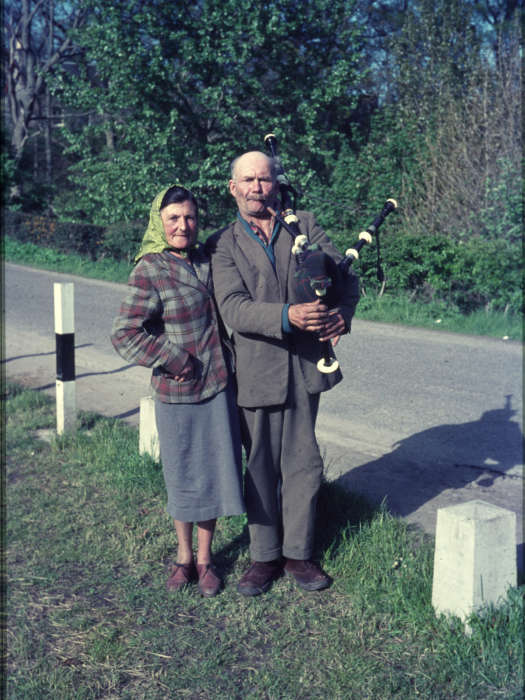 Zero clues. None whatsoever.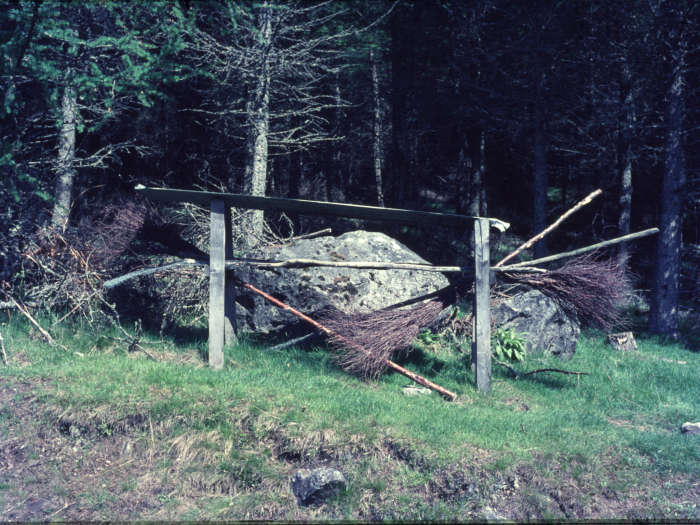 Lots of these guys around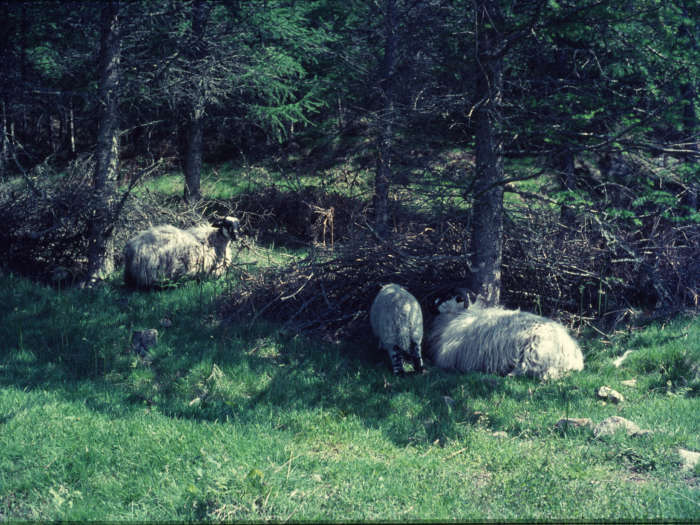 Am I the only one who did a whoa-a-two-headed-sheep double take?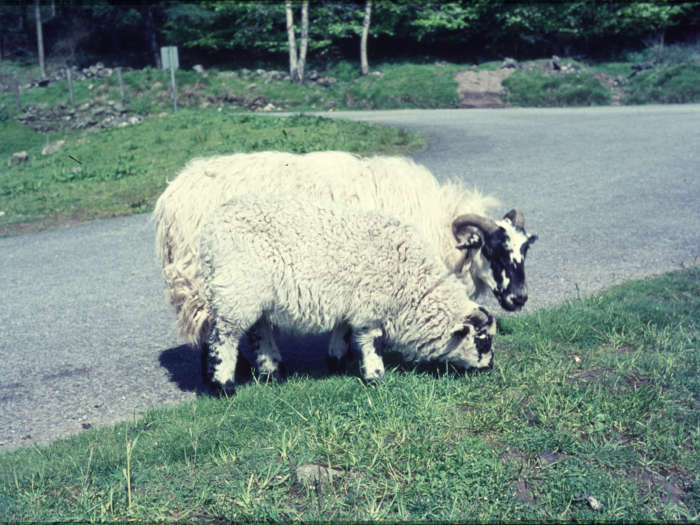 The Vauxhall found a friend. And a big antenna.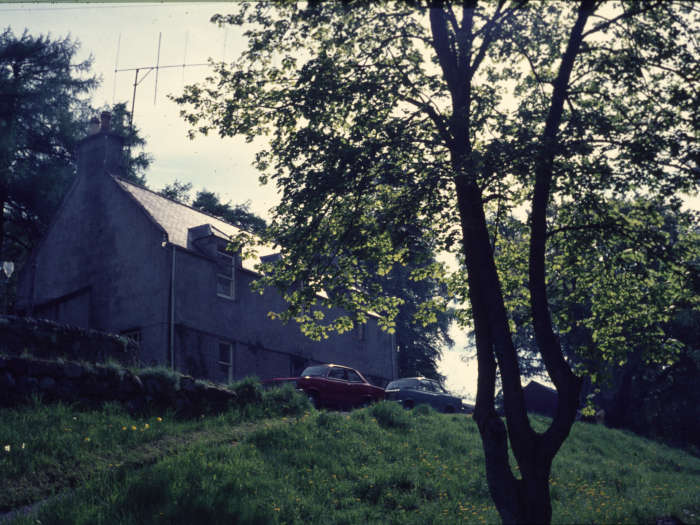 I believe that might be our man on the left.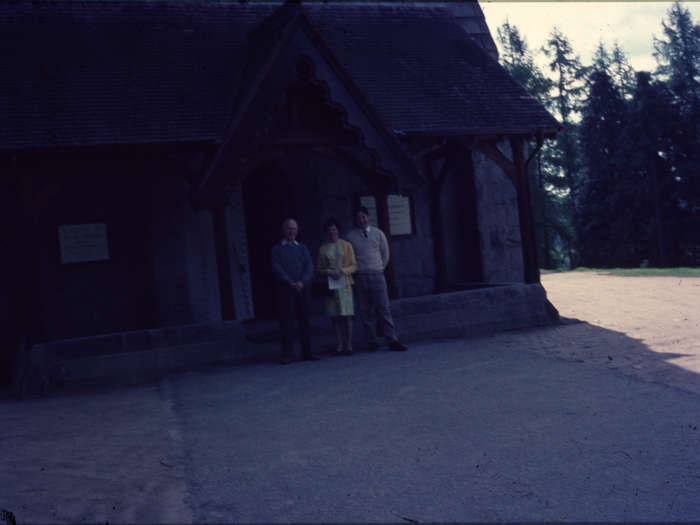 And there's a good place to leave it for tonight. That's only HALF of them!! I only left out a few - and not because they were bad - but because I'd already included similar ones (they were all scenery pics).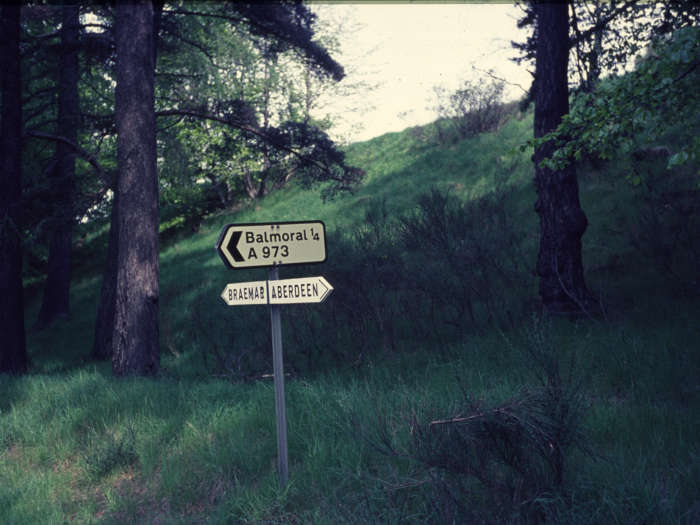 There's more from this roll, and then the final magazine was labelled
Inverewe
Edinburgh
There are more 'urban' shots coming up.
Cheers!
Bill